As the Ledgible Crypto accounting sync to QuickBooks Online works on a forward basis after you first configure it, you may wish to also pull in historical information to true up your records.
This article will walk you through the process of creating an export file with the information required, and then pulling it in to your QuickBooks Online instance.
Please note that Quickbooks Online only imports transactions with up to 2 decimal points. Any smaller amount will be automatically removed with no warning in the general ledger. Smaller transactions can be rolled up and imported separately: for help or more information, please do not hesitate to contact Ledgible support.
Generating a Transaction History Export
To get started, you'll want to follow the steps shared in our guide to creating and downloading an OFX Transaction Export file.
Importing to QuickBooks Online
Once you've downloaded your transaction export file, just take the following steps to pull the transactions into QuickBooks Online!
While logged in to your QuickBooks Online instance, on the 'Bookkeeping' tab, click the 'Upload Transactions' button: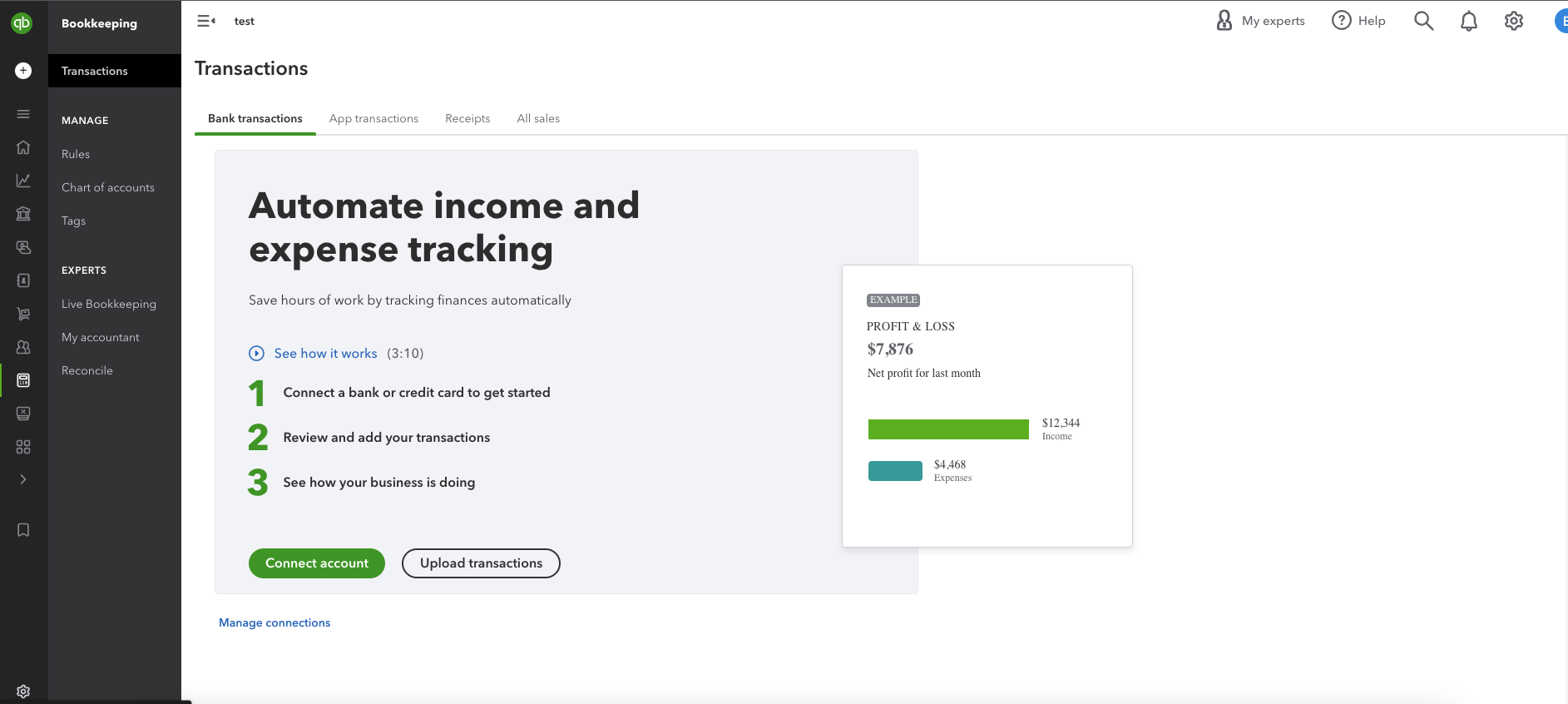 On the next page, click the 'Browse' button and select the report file you downloaded. Then click the 'Next' button in the lower right-hand corner: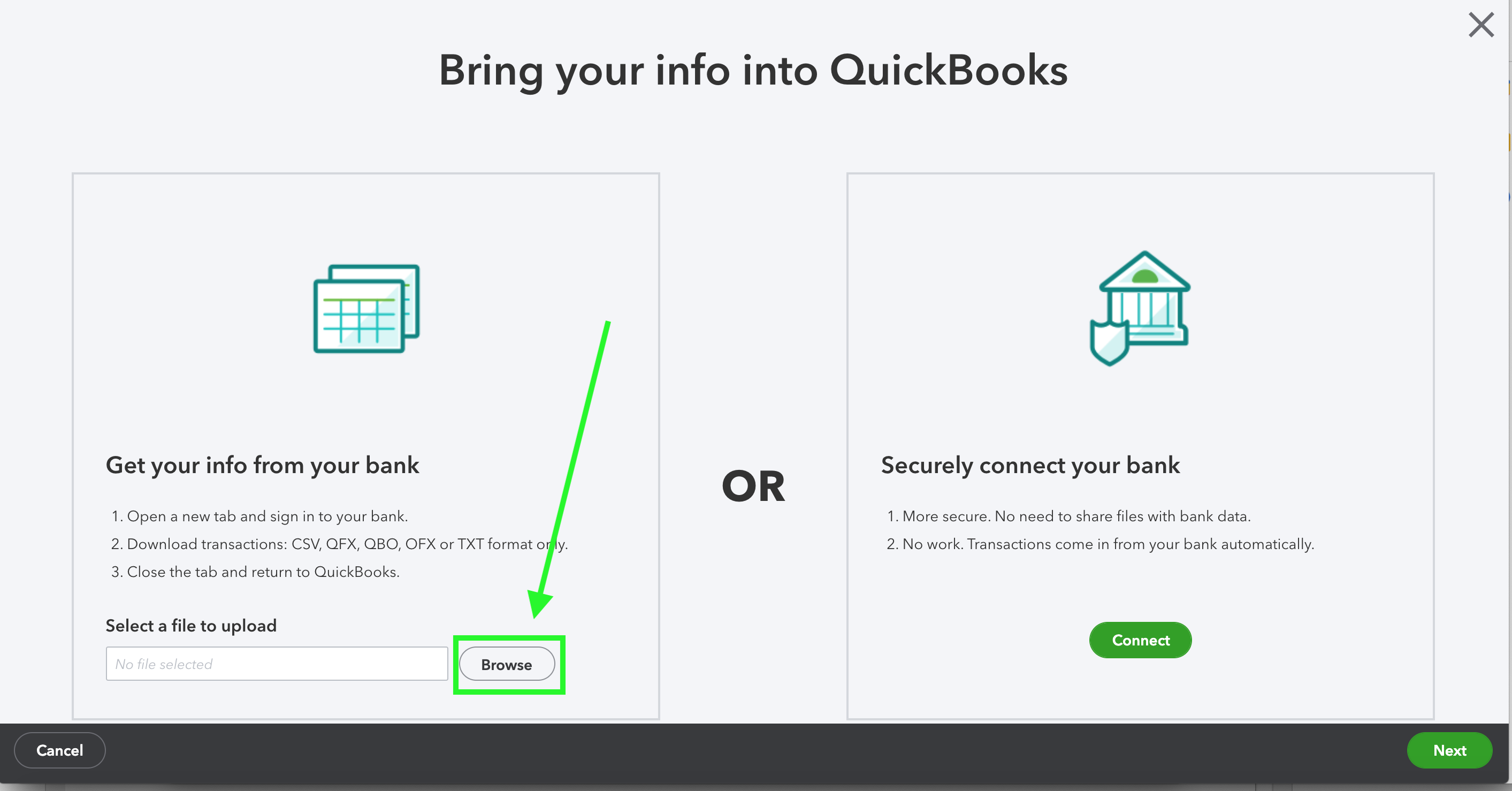 On the next screen, click the small arrow button under 'QuickBooks Account'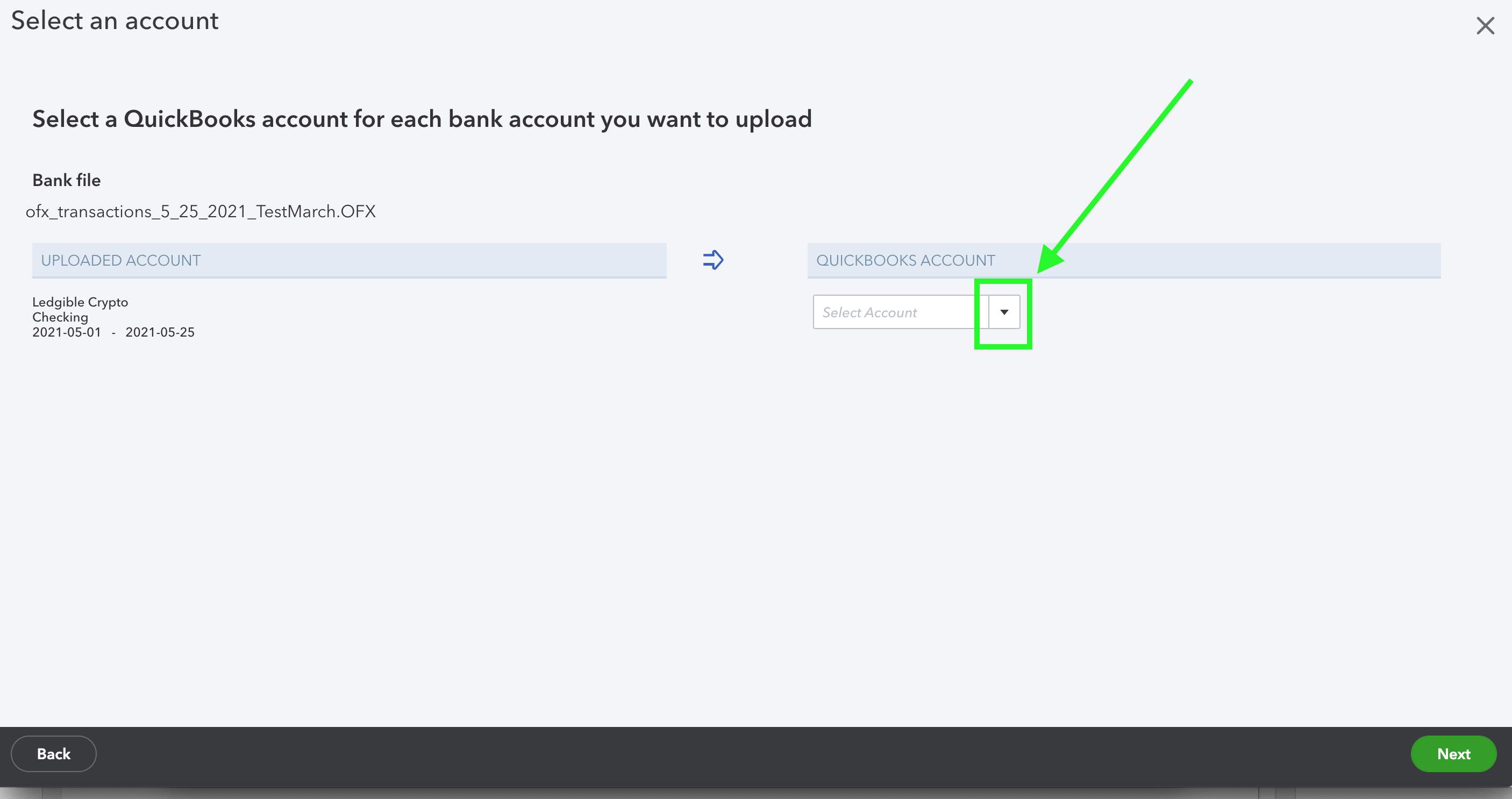 This will provide a list of QuickBooks Online accounts that you can import the transactions to. Select the account you'd like to use, then click the green 'Next' button in the lower right-hand corner to continue:
The import will now process; after the import completes, click the green 'Let's go!' button in the lower right corner of the screen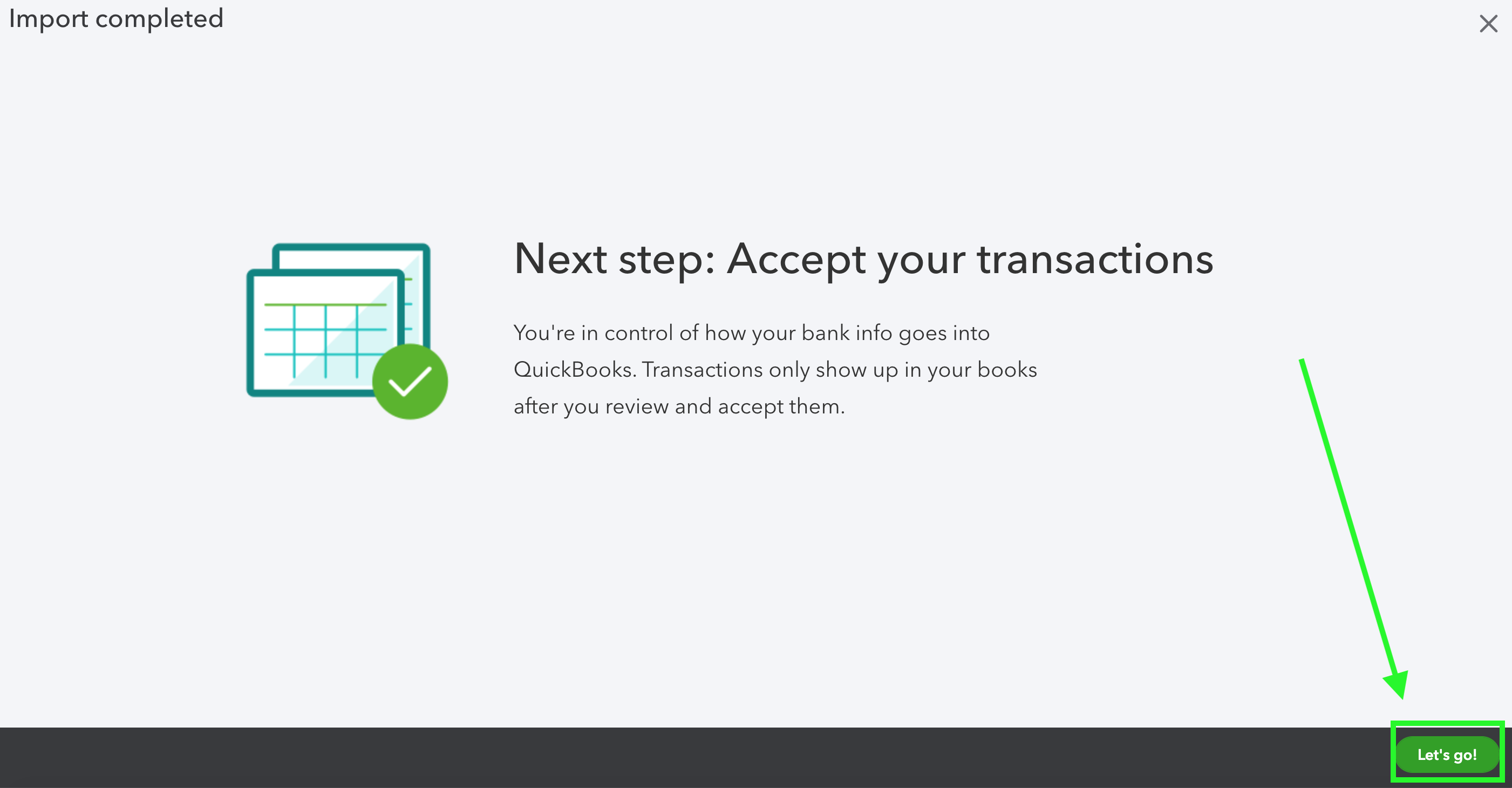 QuickBooks will take you to the Bank Reconciliation screen, where you can choose to match each line item from the import with an existing QuickBooks Online transaction, or to create a new one based on the line item
That's all you need to do to catch up with any historical transactions from Ledgible!