Linking your Ledgible account to your QuickBooks Online General Ledger software will allow a daily automatic synchronization between the two, so that all your cryptocurrency transactions are easily and regularly imported into your accounting software.
If you prefer a visual demonstration, here is a a video guide-through on setting up integrations:
To link your QuickBooks Online General Ledger software to Ledgible:
Log into your account.

Navigate to the integrations tab.

Under this tab, click Connect under the GL software you will be connecting to. For the purposes of this example we will be using QuickBooks Online.

You will be redirected to the QuickBooks Online software's login page. If you are not already logged in, enter your username and password, verify the information you are giving Ledgible access to, and then click allow access.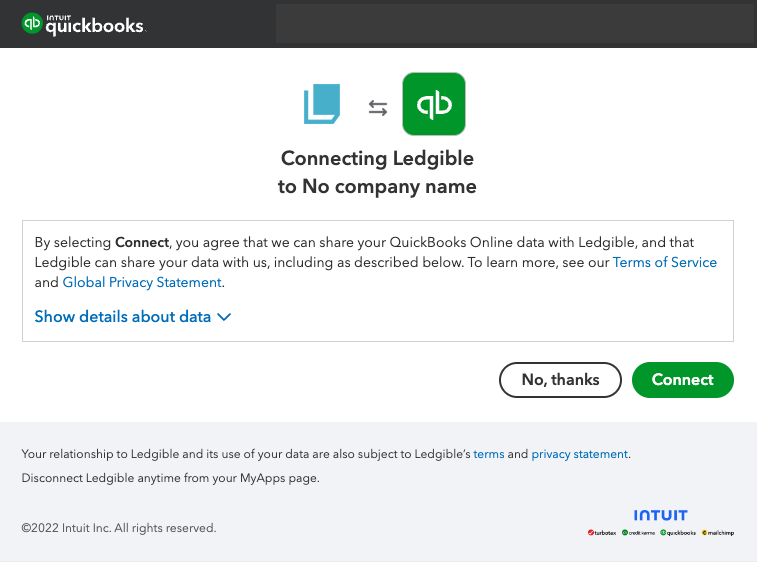 You will be redirected to Ledgible, and asked to confirm mappings for your default accounts. Once they have been correctly mapped, click confirm or save. You can access these mappings at any time by going to the integrations tab, selecting your integration, and clicking the edit button. For more information on mapping, please see Setting up mapping for your QuickBooks Online integration.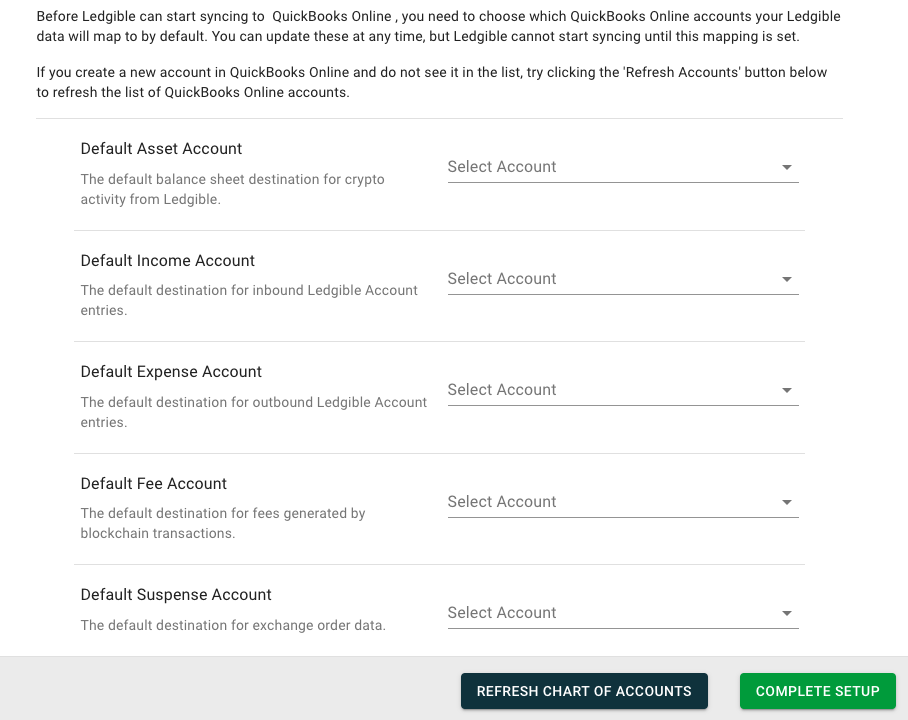 Your QuickBooks Online General Ledger software is now linked to Ledgible.


Integrations page overview:
On the integration page, you will see information displayed such as the name of your connected organization, the last sync and next estimated sync.

Below, under Integration Options, you will have an option to set a minimal asset value to factor into the synchronization to your GL software. For more information, see Setting a Minimum Value Threshold for Sending Entries to your General Ledger software.

Below is the option to set the sync mode. This controls how Ledgible posts your account data to QuickBooks Online. Summary mode posts a rollup of your data. Transaction mode will post each transaction from your Ledgible account. For more information, see Setting the Sync Mode for How Entries are Posted to QuickBooks Online.

Below, under Default Accounts, you can remap the accounts as mentioned above.

At the bottom of the page you have a section for more in depth mapping of transactions for each of your crypto sources, which will be set by default to the mappings entered upon initial integration. For more information, see Creating Wallet-Specific Mappings.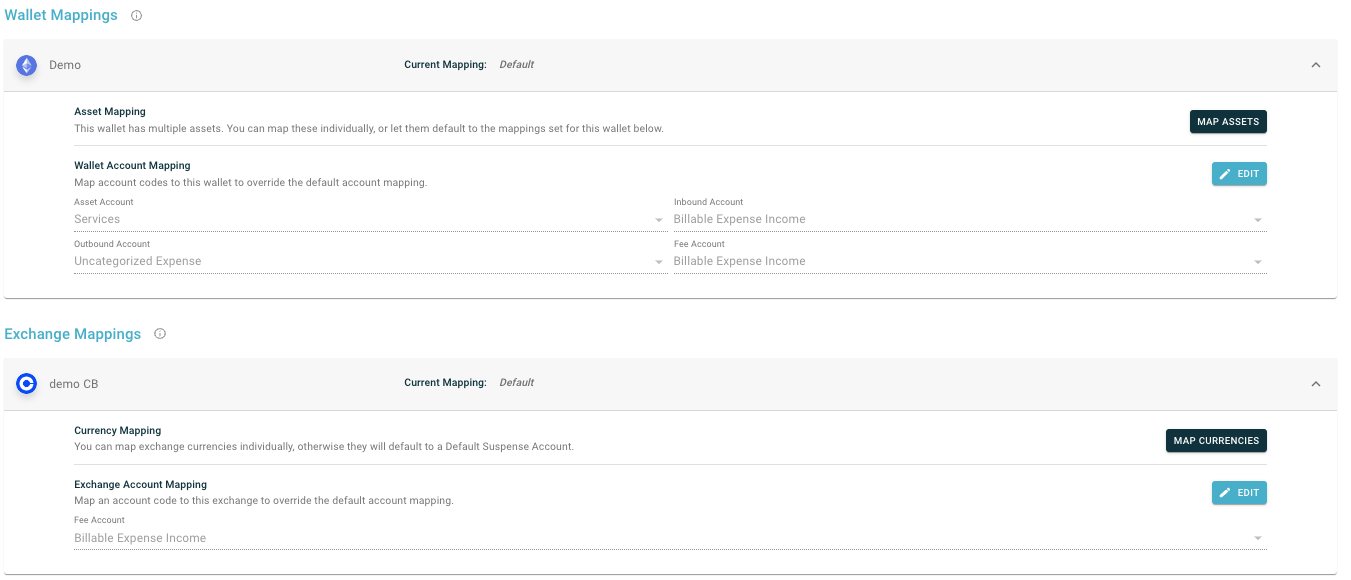 Disconnecting your General Ledger software from Ledgible:
Navigate to the Integrations tab.

On the bottom left side of your integration, you will have an option to disconnect from Ledgible.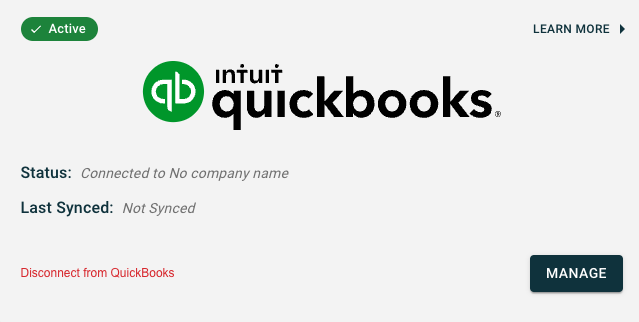 Click Disconnect, and confirm this operation on the next page. Ledgible will then no longer be connected to your General Ledger software.
Helpful Hints
Transaction information is synced beginning at the time the integration is configured. To sync historical data, please seeImporting Historical Transaction Data to QuickBooks Online from Ledgible.
General Ledger integrations (including QuickBooks Online) are available to customers on the Silver and higher plans.
If you are the account owner, you can view and request an upgrade for your plan by going to the Settings button on the upper right. Other Team Members may view but not edit the Current Plan, which will be listed on the General tab under the Subscription & Billing heading.
The account owner can edit your subscription by contacting us.
If you need to access to the QuickBooks Online integration but the Subscribe button is grayed out, please contact your account owner to authorize an upgrade to your current subscription plan.