The Transaction Export OFX report provides a single OFX file containing a normalized record of all transactions going to and from the addresses contained in your wallets.
The output file may be imported into GL systems that support the OFX format, including QuickBooks Online.
To generate the report, follow these steps:
1. From the Ledgible Dashboard click the Reports tab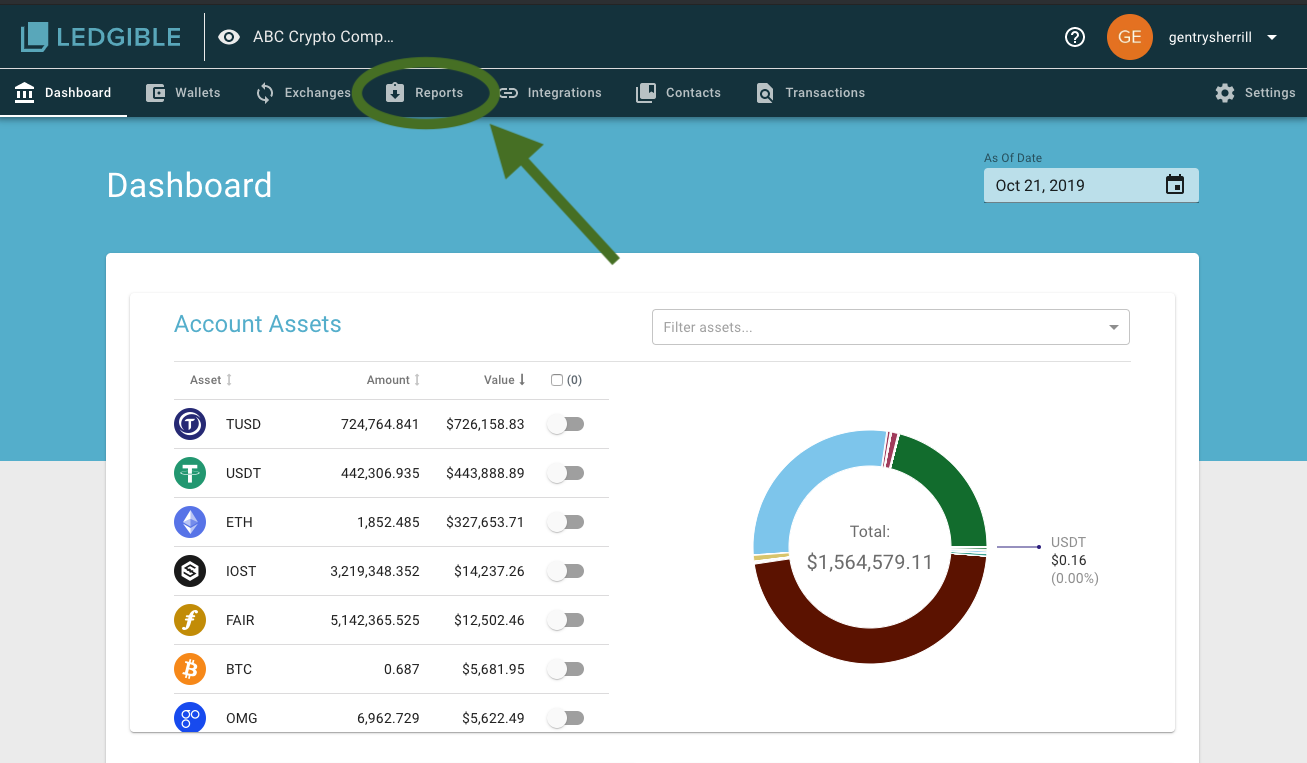 2. On the Reports tab, click the Plus (+) button to start your report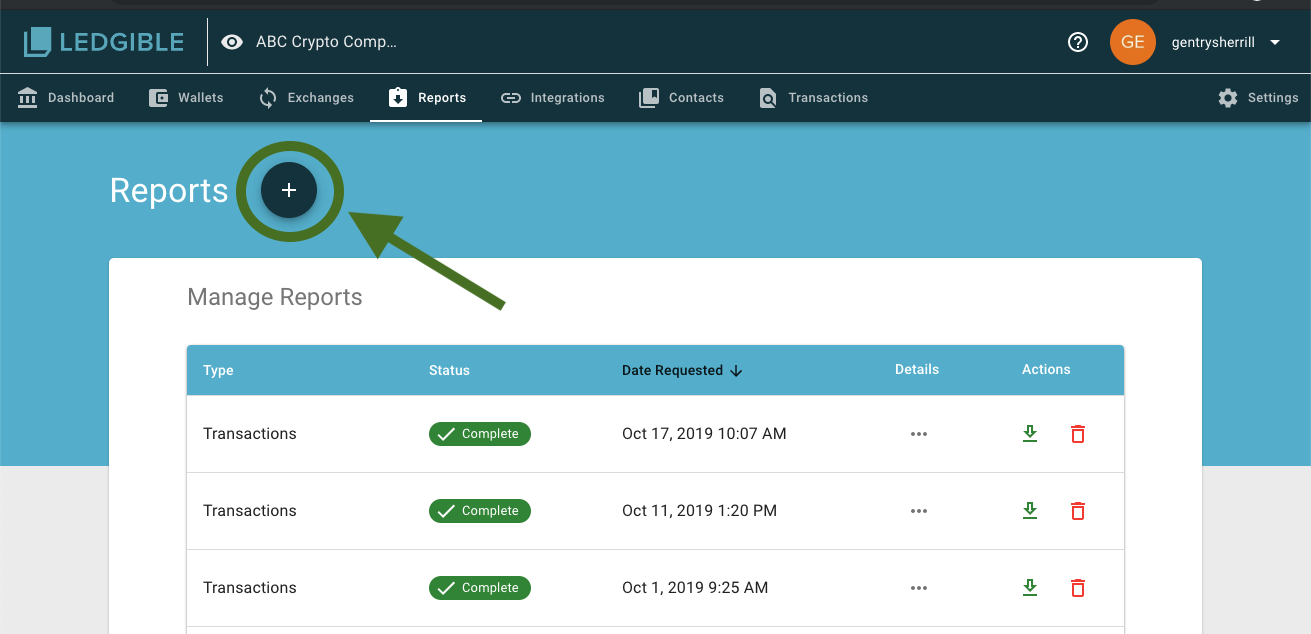 3. On the report menu, select the choice for Transaction Export OFX and click Next on the bottom right of the form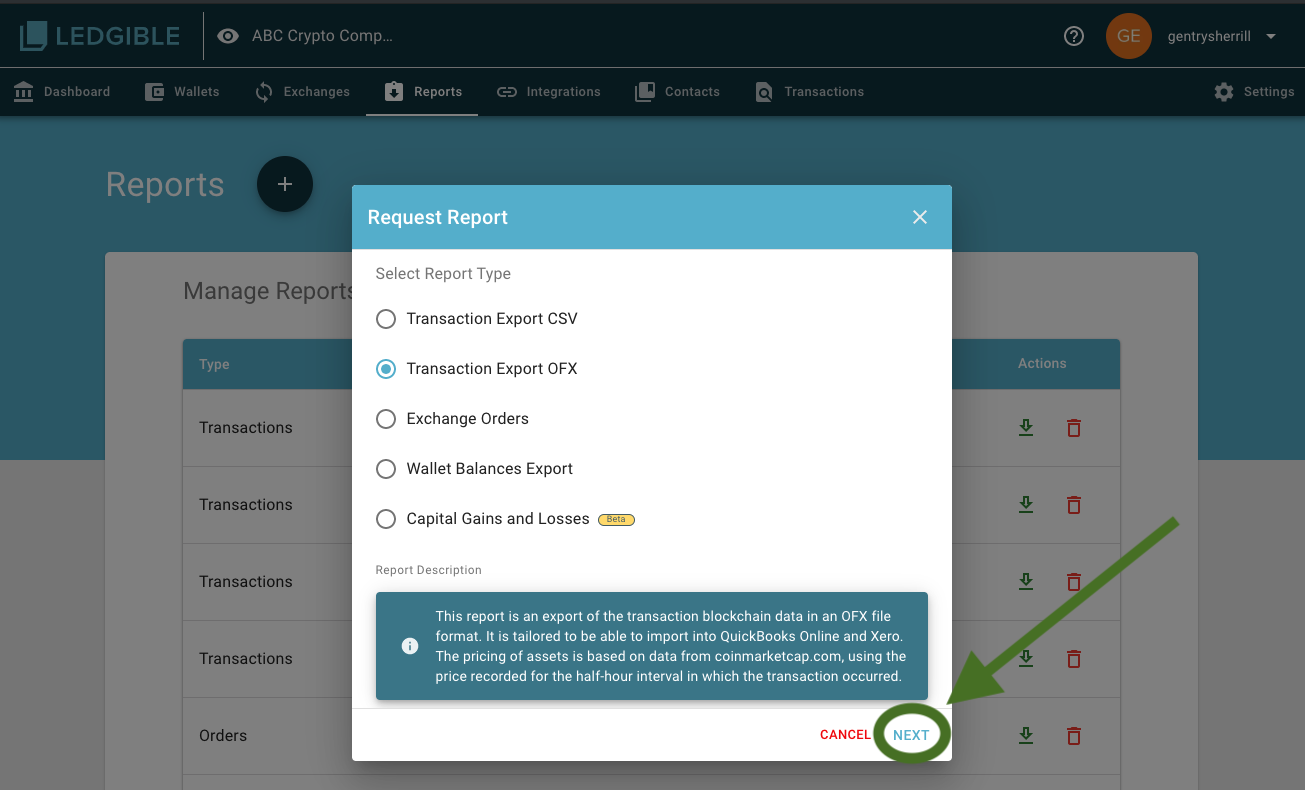 4. Add any filters you would like to have applied to the data contained in your report using the criteria options that are displayed.
For this report, you may choose:
A specific wallet you want to include in the report using the Wallet filter

By default, the report will include all of your wallets

A specific asset you want to include in the report using the Asset filter

By default, the report will include all assets that are part of the wallet(s) your report details

A start date, end date, or both to filter the date range your report covers. This date range may be configured using the Start and End filters
When you're ready, click the Create button on the bottom right of the form to generate your report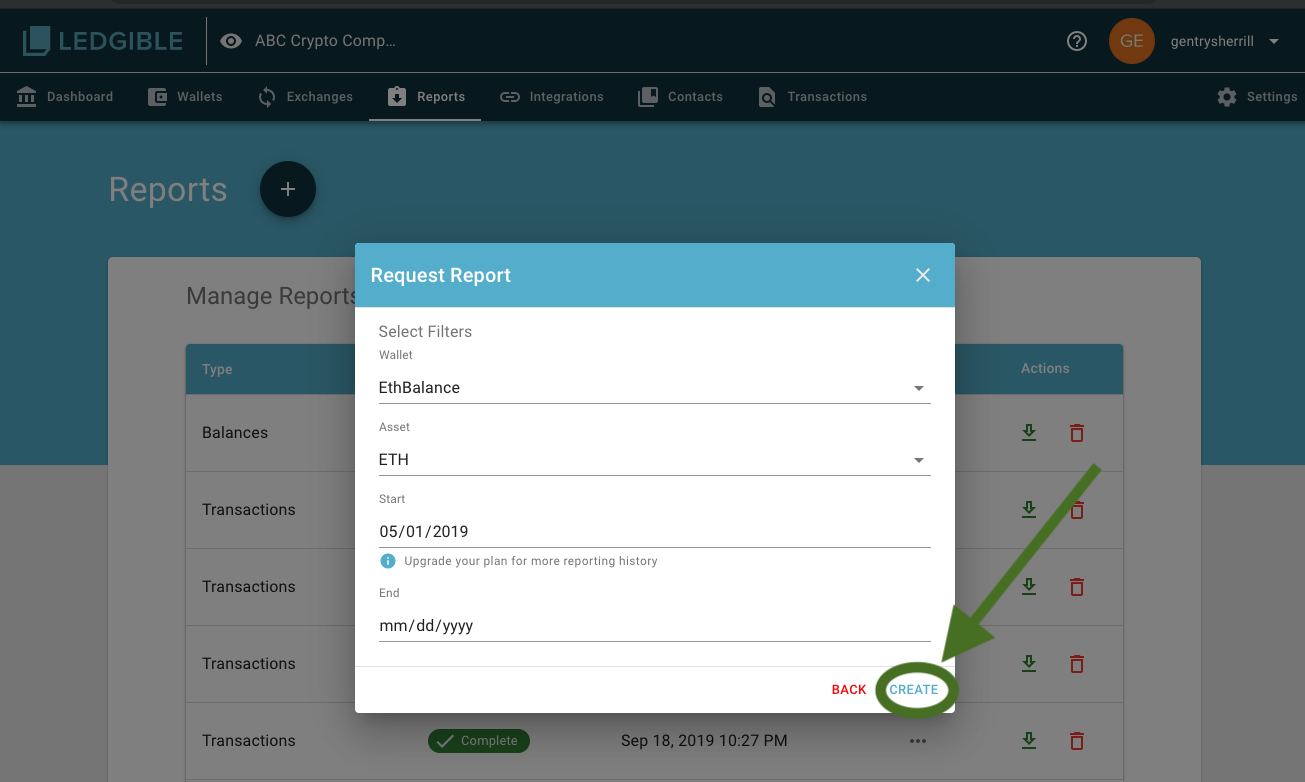 5. You will see a message that your report request was submitted successfully: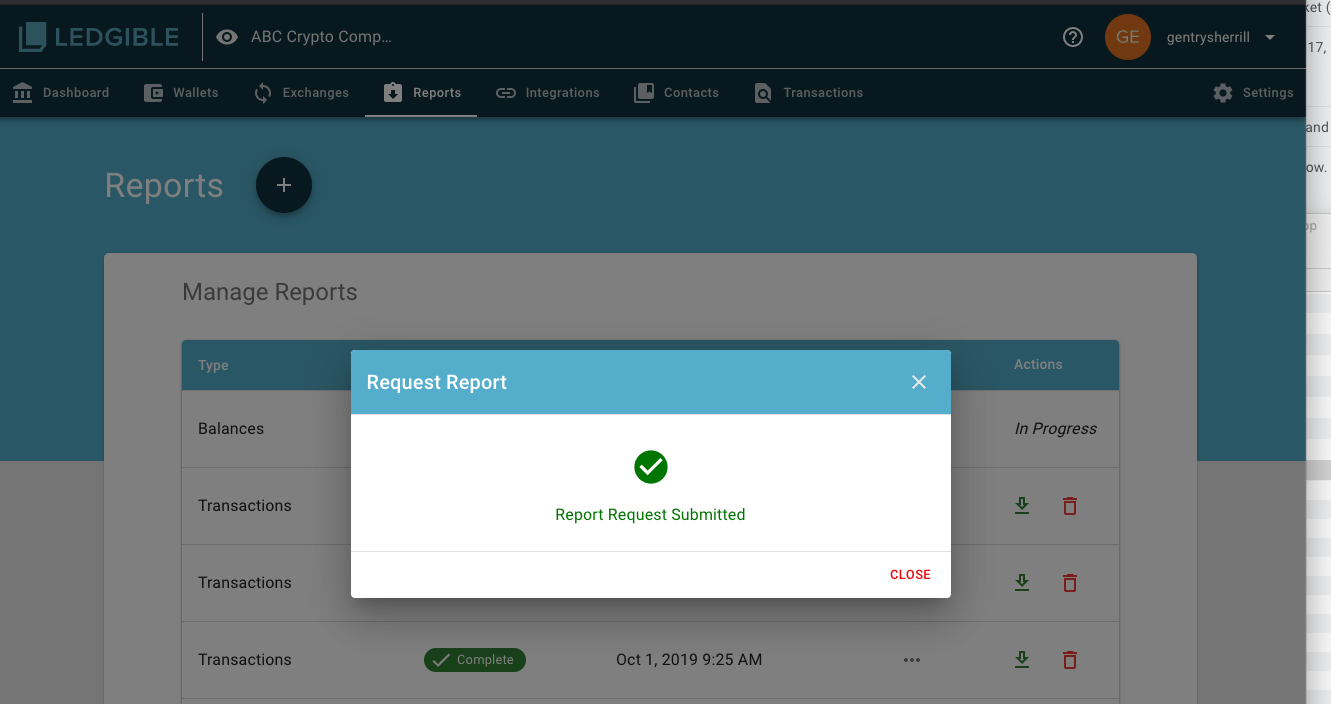 Click the Close button on the report modal to return to the initial reports page
6. The report you just created will be at the top of the report list; if In Progress is listed under Actions, wait a moment and refresh your browser page. Once you see the Green Download Arrow available, click the arrow to download your report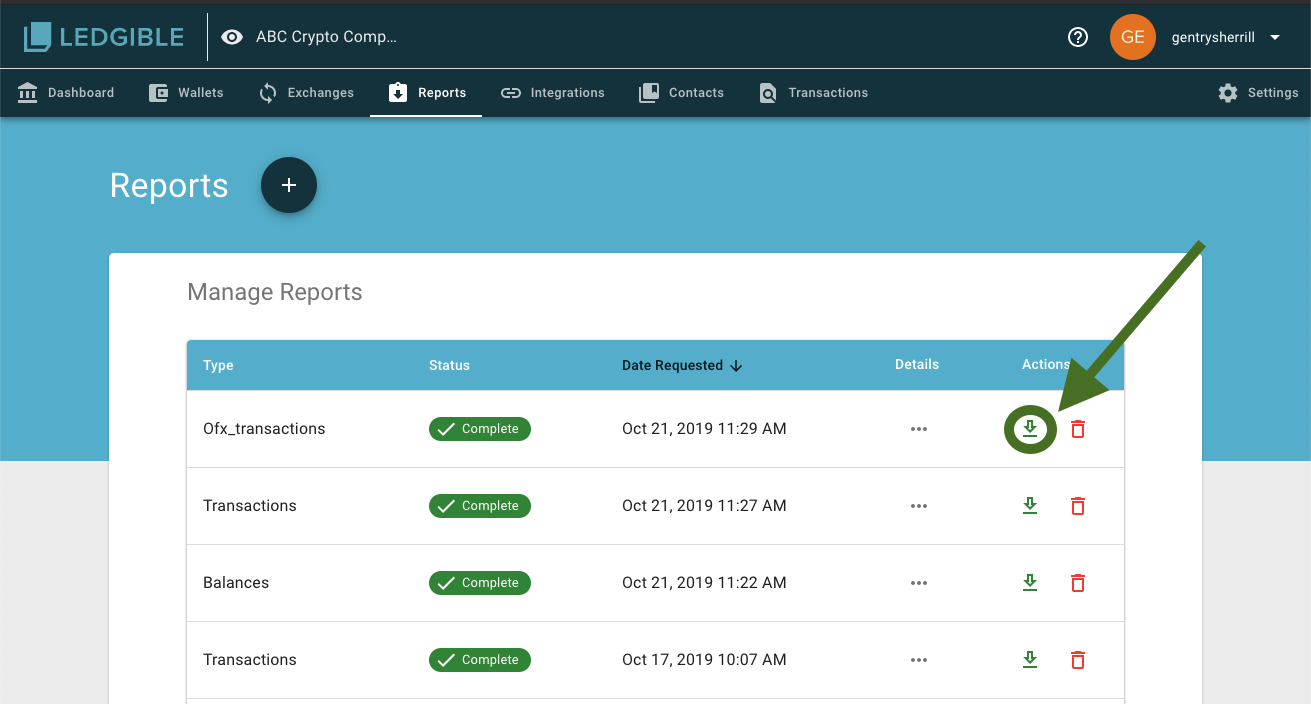 7. The report will download to your machine; once the download is complete, open the report in your preferred text editor to look at the data, or import the file into your GL system