DeFi allows users to take part in traditional finance activities like lending, liquidity deposits, mining, swapping, work income, interest or rewards. DeFi covers a broad range of activity and can be captured for both wallets and exchanges. This article will detail how to enter your DeFi transactions manually if not captured when uploaded.
To add a DeFi entry manually:
Navigate to the Transactions tab.



In the top-right corner of the tab, click Create Entry.



Next, enter the date, time, and timezone for your transaction.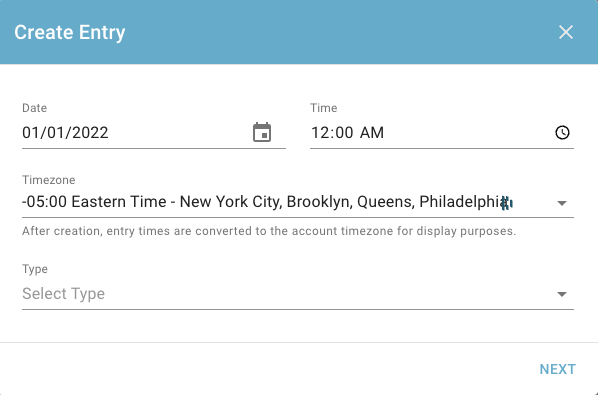 On the same page, select the type of DeFi transaction you are entering from the dropdown list.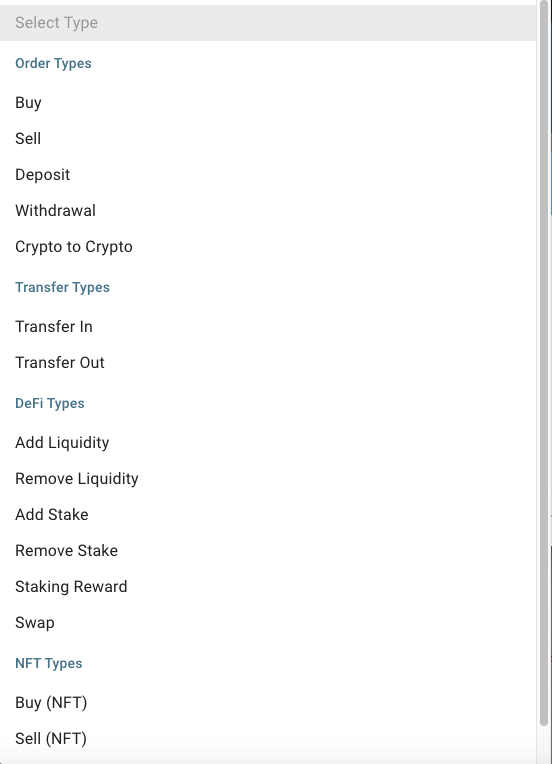 Below, choose whether to add the DeFi transaction to an existing crypto source, or to create a new one for it.

Fill out the following page with the details of your DeFi transaction. Please note the options available will differ depending on the type of DeFi activity selected.


On the final page, review the information you entered before creating your entry. It will now appear in your transactions table after an account refresh.