Ledgible can capture DeFi activity from exchanges and wallets through several methods, and will automatically recognize DeFi activity on certain chains such as Ethereum and Algorand.
This article will demonstrate how to upload DeFi activity in a file for if you have exported your blockchain DeFi activity directly rather than connect to your wallet/exchange via blockchain or API.
To upload a file that captures DeFi activity:
Navigate to the Crypto Sources tab in Ledgible.

Select the chain you are uploading DeFi activity for. In this example, we will be using Ethereum. Please note you can upload any DeFi asset through the Ethereum crypto source as there will be an option to change the currency symbol later.


Enter a name for your Crypto Source, and select Import transactions from file.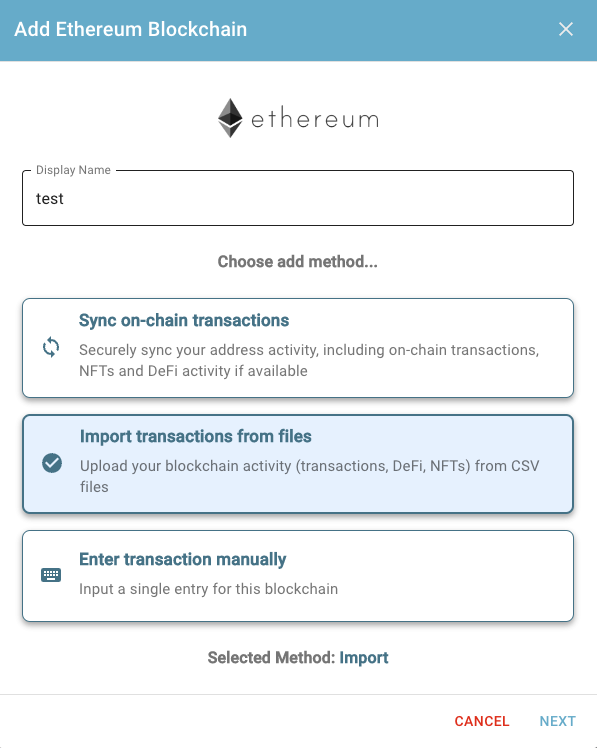 On the next page, select DeFi activity.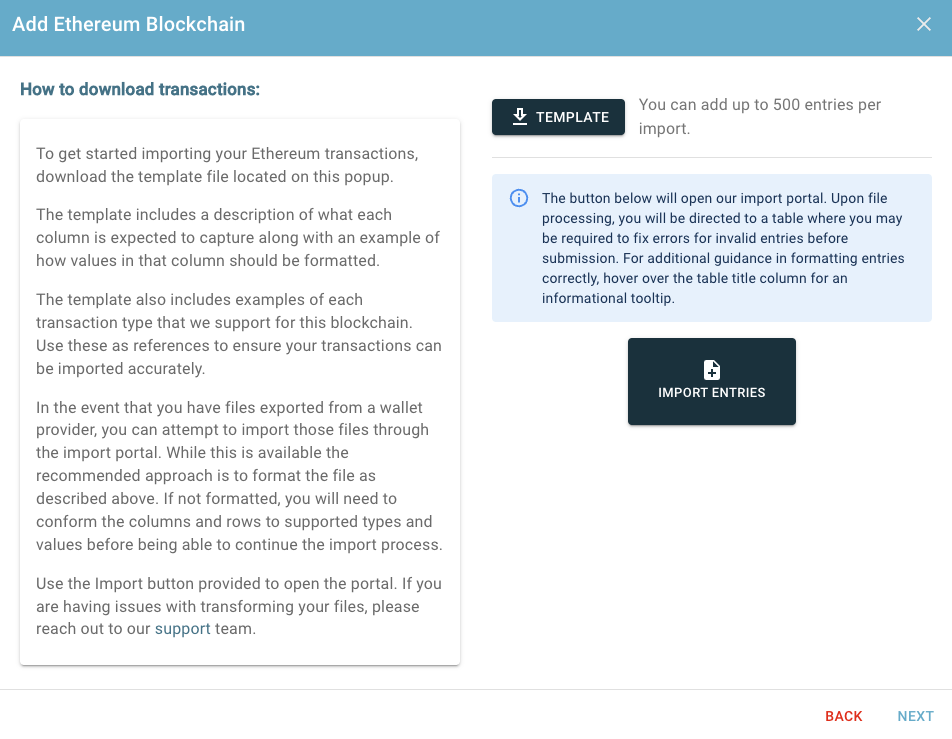 Once your file has been prepared in accordance with our template, click the Import Entries button to upload your file.


Once your file is uploaded, confirm the header row as prompted by Ledgible.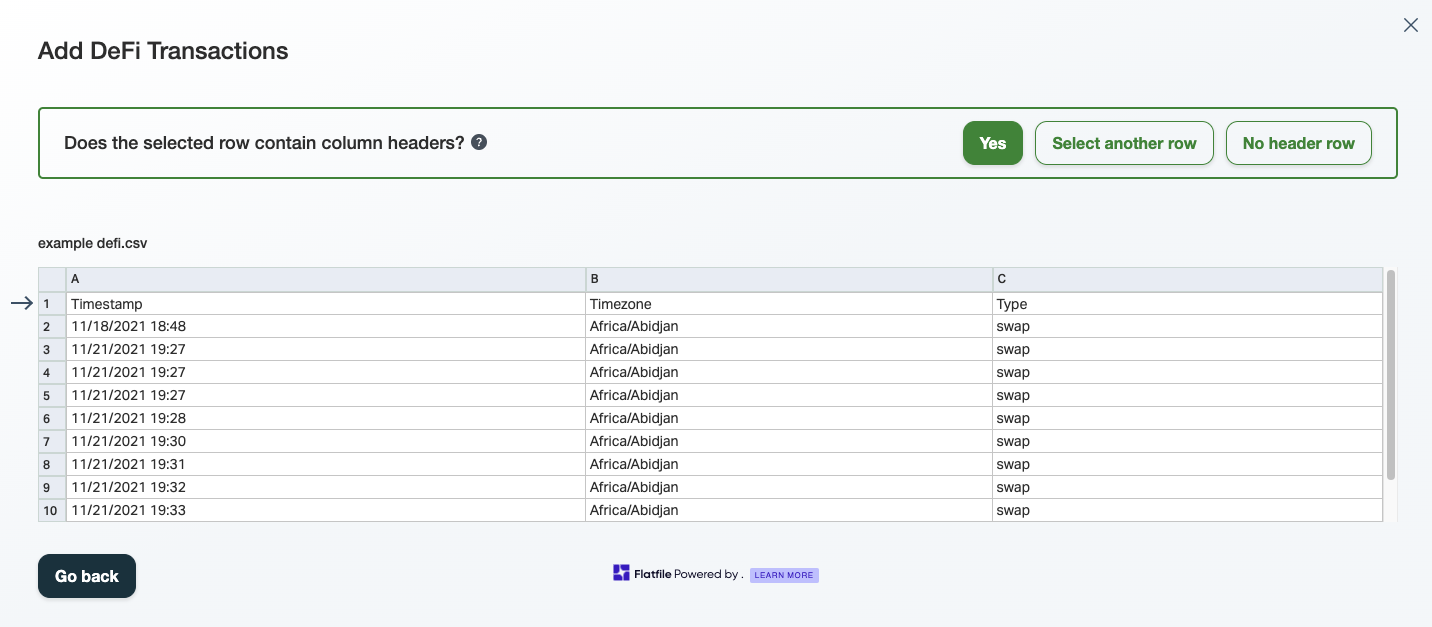 On the subsequent page, review and confirm that Ledgible has read the column mappings correctly.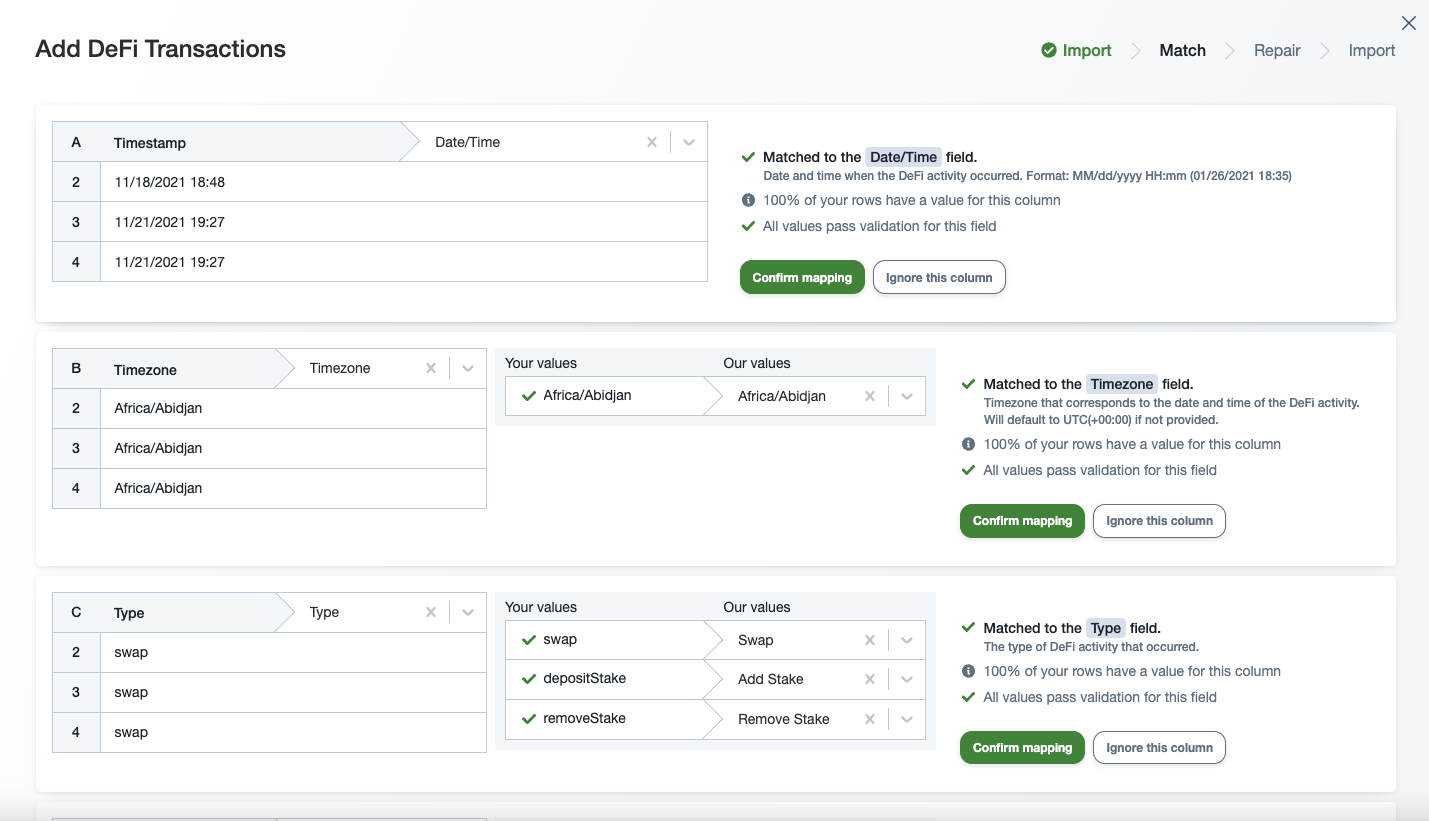 Review your transactions and any errors Ledgible may flag on the next page.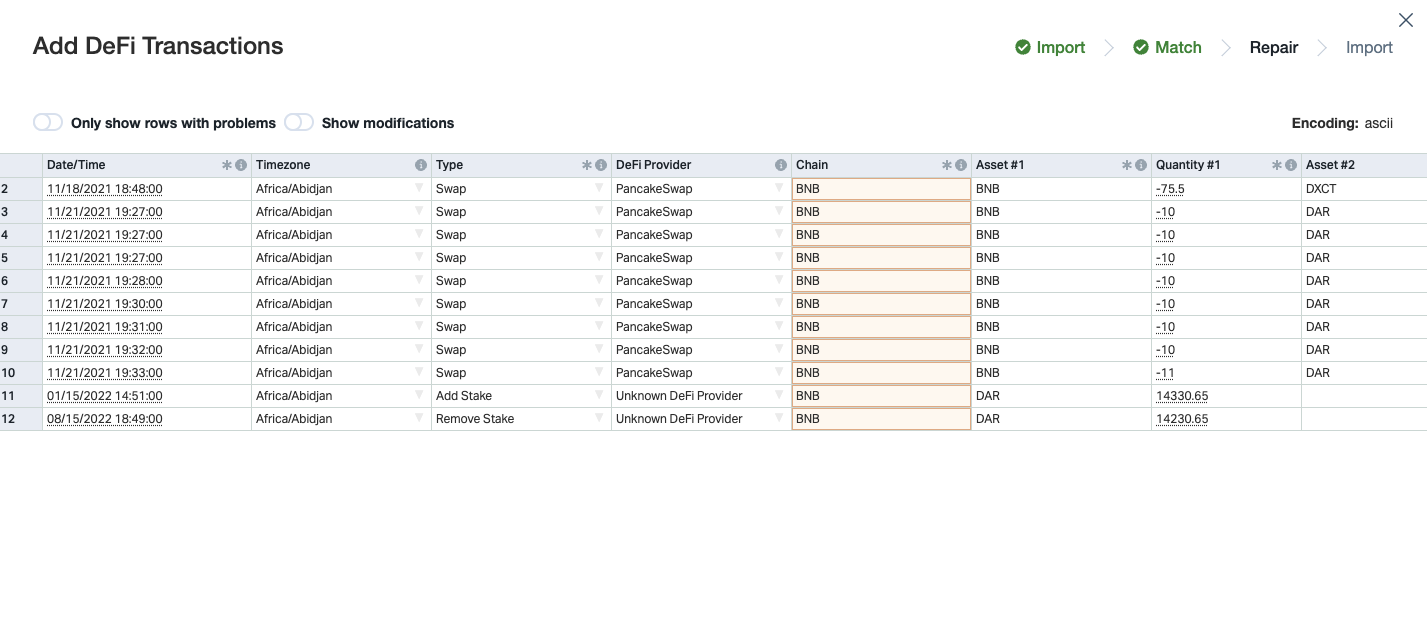 Click submit, and you will be redirected back to Ledgible. Click Next.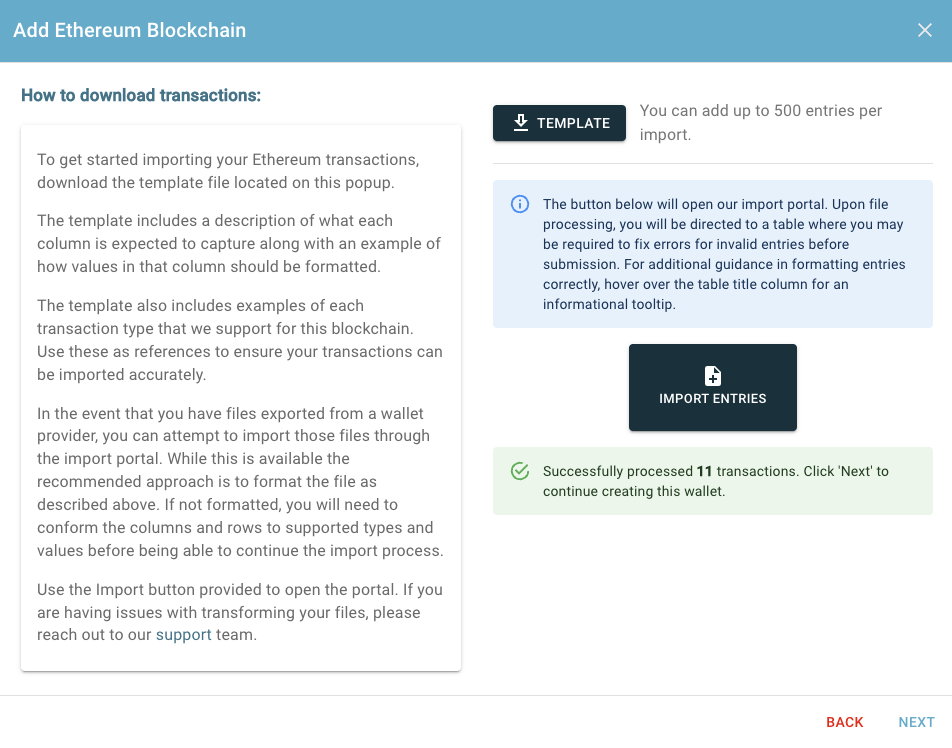 Finally, review the information displayed and click Create.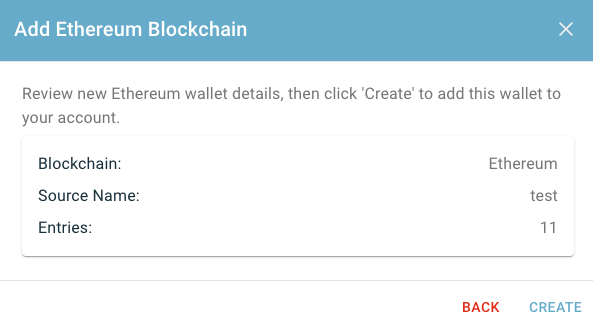 Your transactions will now appear in your transactions table after an account refresh.