2 Factor Authentication is not enabled by default when setting up a Ledgible account. If you have enabled it but wish to remove this security feature, you can do this by following these steps:
Log into your Ledgible account, click the icon in the top-right corner, and select User Settings from the dropdown.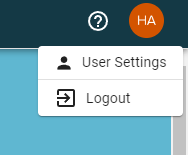 On the next page, under Security settings, click Turn Off, on the right hand side of the Two-Factor Authentication line.

After clicking next, open your Authenticator app, and enter the code that Ledgible will prompt your for.


2FA setup is now removed. Ledgible will no longer prompt you for a One Time code when you next log in.