Rarible uses, in many cases, the Ethereum blockchain for its NFTs.
You can start by checking Etherscan and seeing if your NFT transactions show up here. If they do, all you need to do is follow the below instructions to add your NFT transactions to Ledgible.

Note: Your transaction amounts will come into Ledgible, but will not include the title of the NFT. You can name your wallet after the NFT you are adding to keep track of this.
To add your NFT wallet(s), simply follow the below steps:
1. Click '+ Add Wallet Data'
2. Click on Standard Wallet

3. Name your wallet and select ETH from the drop down Menu and leave the address input method as 'Manual Entry' and click Next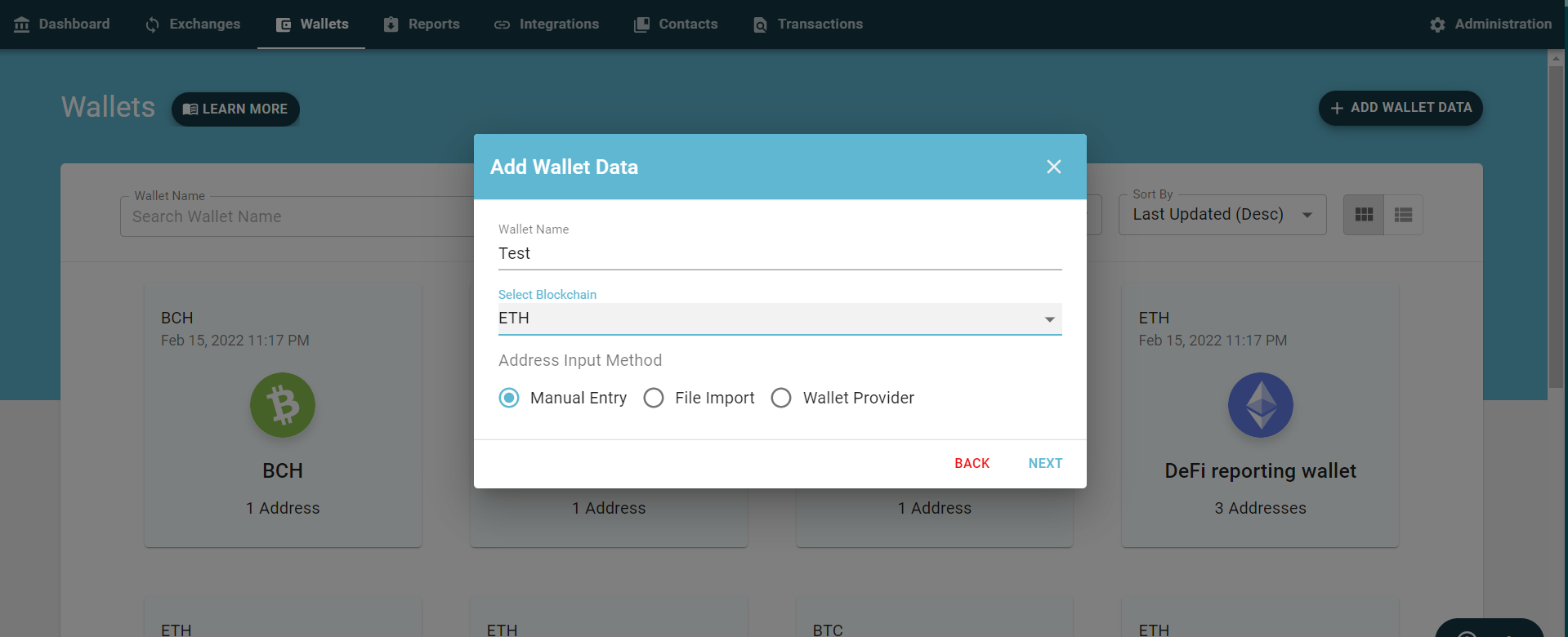 4. Paste your Etherum/ERC20 address and if you have multiple, you can add more than 1 address

5. Once completed, click next and Create Wallet