NFTs (Non-Fungible Tokens) are a non-interchangeable unit of data stored on a blockchain. This data could be associated with photo, video or audio. NFT tracking isn't done automatically on Ledgible, so tracking the activity will be best done manually.
NFTS on supported Chains (Eg. ETH)
If your NFT is on a website like Opensea and has a ETH address, you can simply add your ETH address by going to the wallet tab, selecting a standard wallet, naming your wallet and selecting ETH.
Once you have entered your ETH Address, your NFT amounts in ETH/USD will come across to Ledgible.
Manual Entries (NFTs on non-supported chains):
You can start by going to the wallets tab:
Next click Add Wallet Data and select File Import/Manual Entry and click Next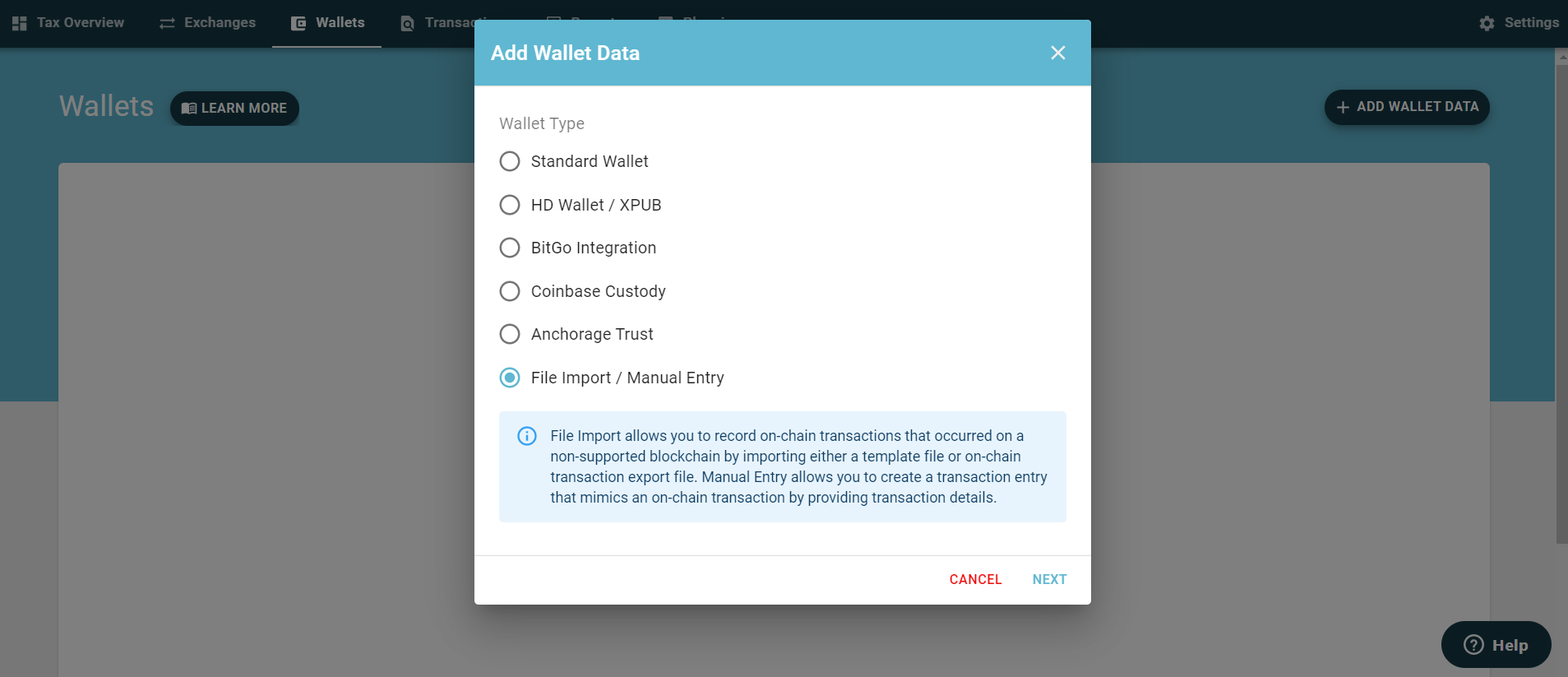 In addition to manually uploading entries, you are able to download our template and import entries using our file template import: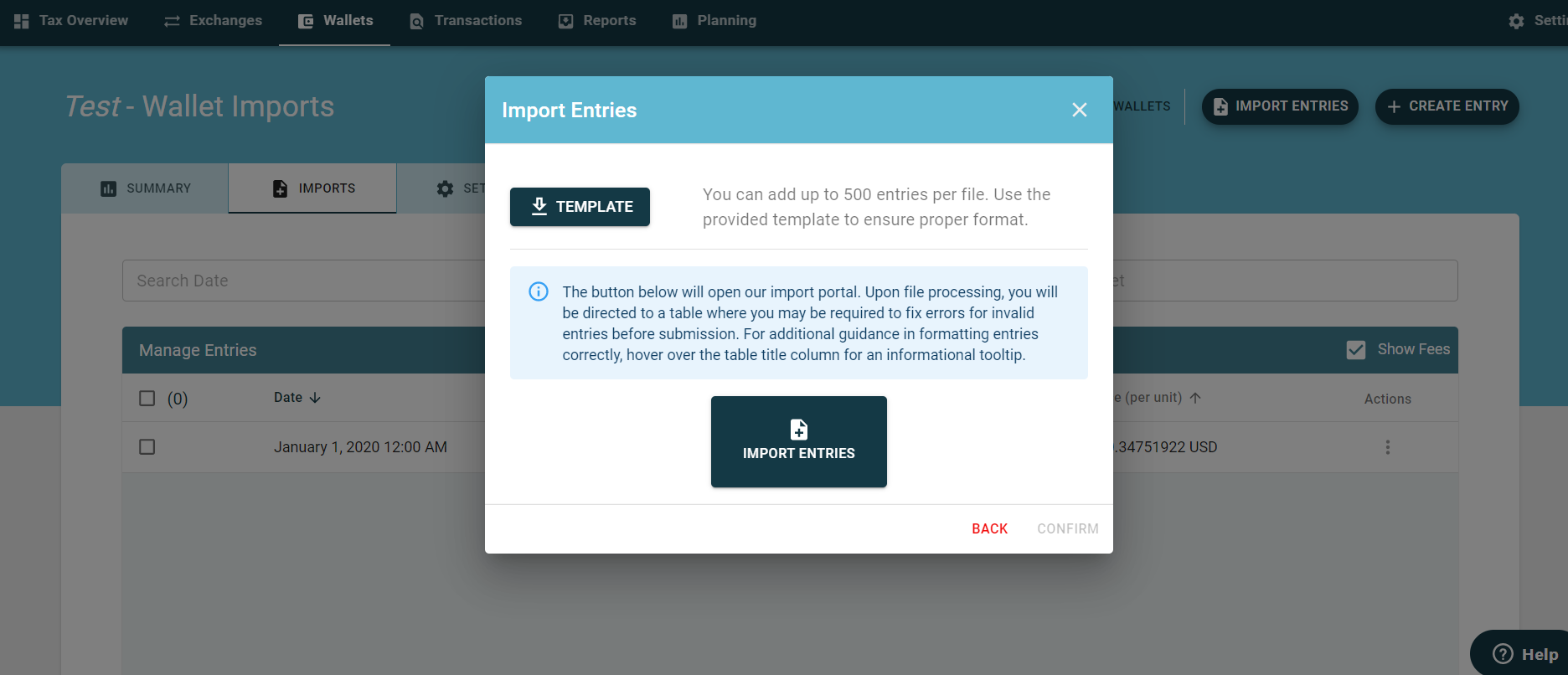 In the below example, we will go through the manual entry method for minting an NFT. Name your wallet, select NFT and you will have a choice of downloading our file import for many transactions or Manual Entry; we will start with Manual Entry.
You will have the ability to choose if you are buying, selling or minting an NFT.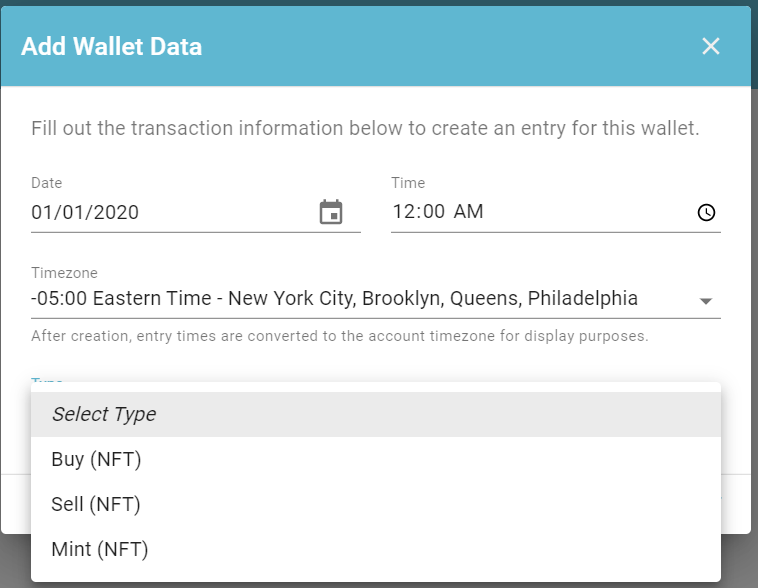 We will go to the next step - in this example I have an asset called "Bored Cat Club" and I have number 44 in the series. It cost me 1 ETH to mint and I had no fees for Minting. If you have fees, you can select and add by clicking on 'Add Fee'.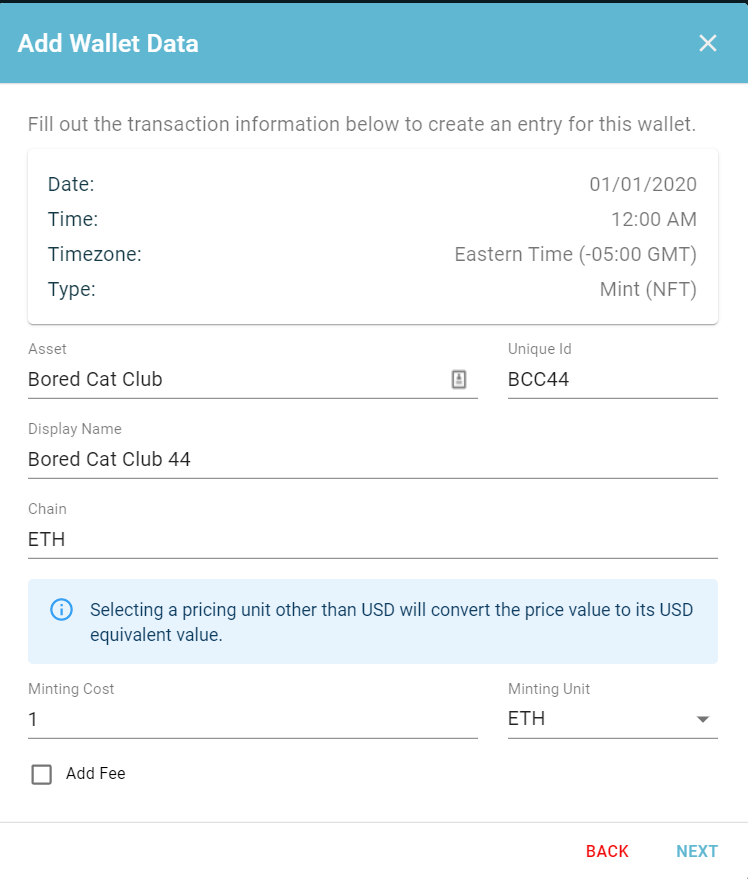 Finally, click next and create the NFT entry.
To review or add additional entries, select the wallet you just named and click the imports tab.