Looking to connect your Bitfinex account to Ledgible? Well you're in luck, because Ledgible features an API connection with Bitfinex. Use our step-by-step guide listed below to add your account to Ledgible
1. Log into Ledgible
2. Go to the "Exchanges" tab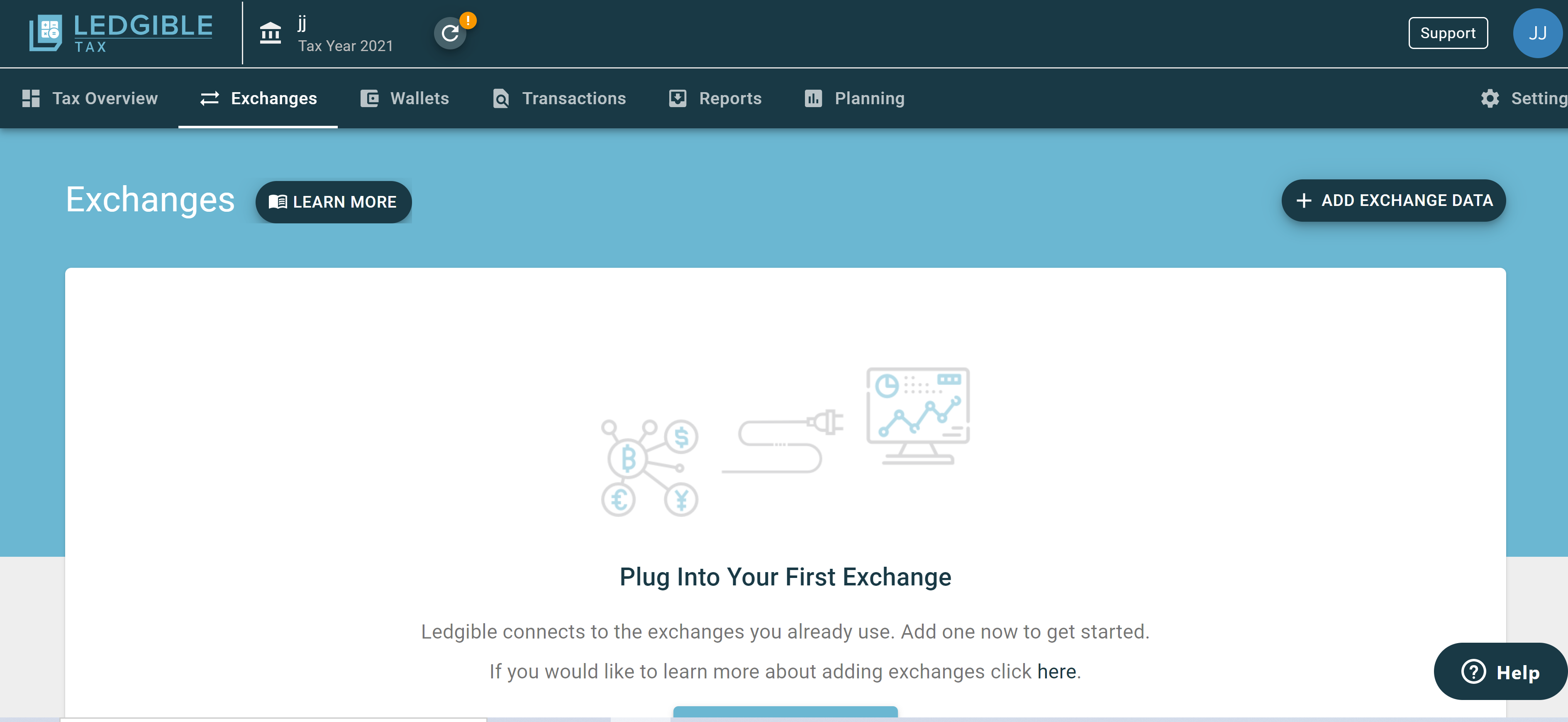 3. Click "+ Add Exchange Data"
4. Select "Exchange API Connection" and click Next
5. Select Bitfinex from the list

6. Enter your API Key and Secret and click Next
7. Confirm the information and click Finish
UPDATE
Bitfinex can be linked to Ledgible via API connection. This means that once the exchange is linked, Ledgible will automatically pick up any new transactions from this exchange when running an account refresh.
To import your transactions from Bitfinex via API connection, you will first need to create an API key from Bitfinex. To do so:
Firstly, go to your API Key page.



Then, choose the Create New Key tab. Here, choose the required permissions you would like to enable.



Label your API Key. This is an optional choice that can help you easily identify it after creation.


Click Generate API Key once you have confirmed all your settings.


Confirm the creation via your 2FA code received either by SMS or from an Authenticator


Go to your email where you will receive an email with a confirmation link; click the Create API Key button to complete the process.


The page will show both your API Key and API Key Secret in text and as a QR code. You can either scan the code or copy and paste the text according to your needs. Please note that the secret key will not be displayed again, and is required to import your API into Ledgible.


Once you have completed these steps, you can now import your transactions into Ledgible, as detailed below:


Log into your Ledgible account.


In the main tabs at the top of the page, click Exchanges, and then on the right of the page, Add Exchange Data.


In the dialog box that appears, select Exchange API connection, click Next, and select Bitfinex from the dropdown.


Once you select Bitfinex, the option to enter your API key and API Secret will appear. Fill these out as appropriate, click Next, and wait for the connection to be authorized.


Once the connection is authorized, you can name your Exchange and after this step, your Bitfinex exchange will have been successfully linked to Ledgible.