Ledgible Tax is used by Tax Professionals, Accountants and CPAs across the country to help their clients with crypto taxes. When linked to a Tax Pro, they can run reports on your behalf to get the information needed to complete your return. Tax Preparers can invite their clients to link their account either by sharing their code directly, or by sending an email invite through Ledgible.
If you received a Tax Pro code from your tax preparer or an email invite containing a code, below are the steps to connect to their account:
Click on Settings in the top-right corner from any screen.

Click on Add Tax Pro on the right side of the page.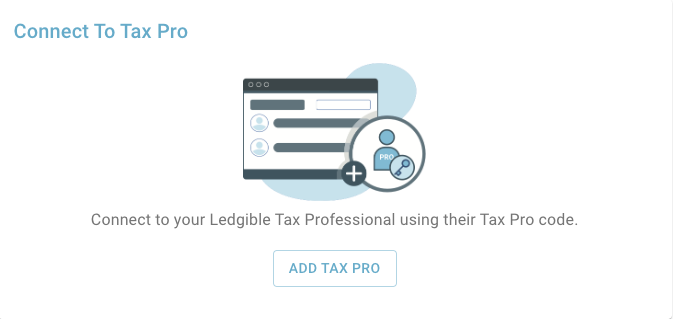 Enter the code your Tax Professional shared with you.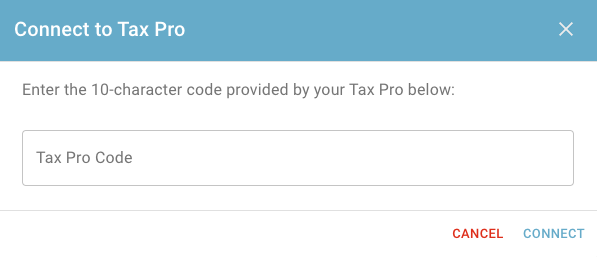 Click Connect, and you will be connected to your Tax Professional.
Helpful Hints
Once connected, you can remove Consent for your Tax Pro to enter your account or Remove them completely.
When Consent is removed, your Tax Pro can still generate the reports needed for your return. However, they are not allowed to access your account to see the detailed information in Ledgible Tax.