So your Ledgible account is set up and you're looking to create a wallet from your BitGo account. There are a couple of steps you'll need to follow but they are simple and we will walk through them together here.

1) Navigate to the wallets tab on your account
2) Click on the + symbol circle
3) Fill in the name you want for the wallet, click the BitGo Integration radio button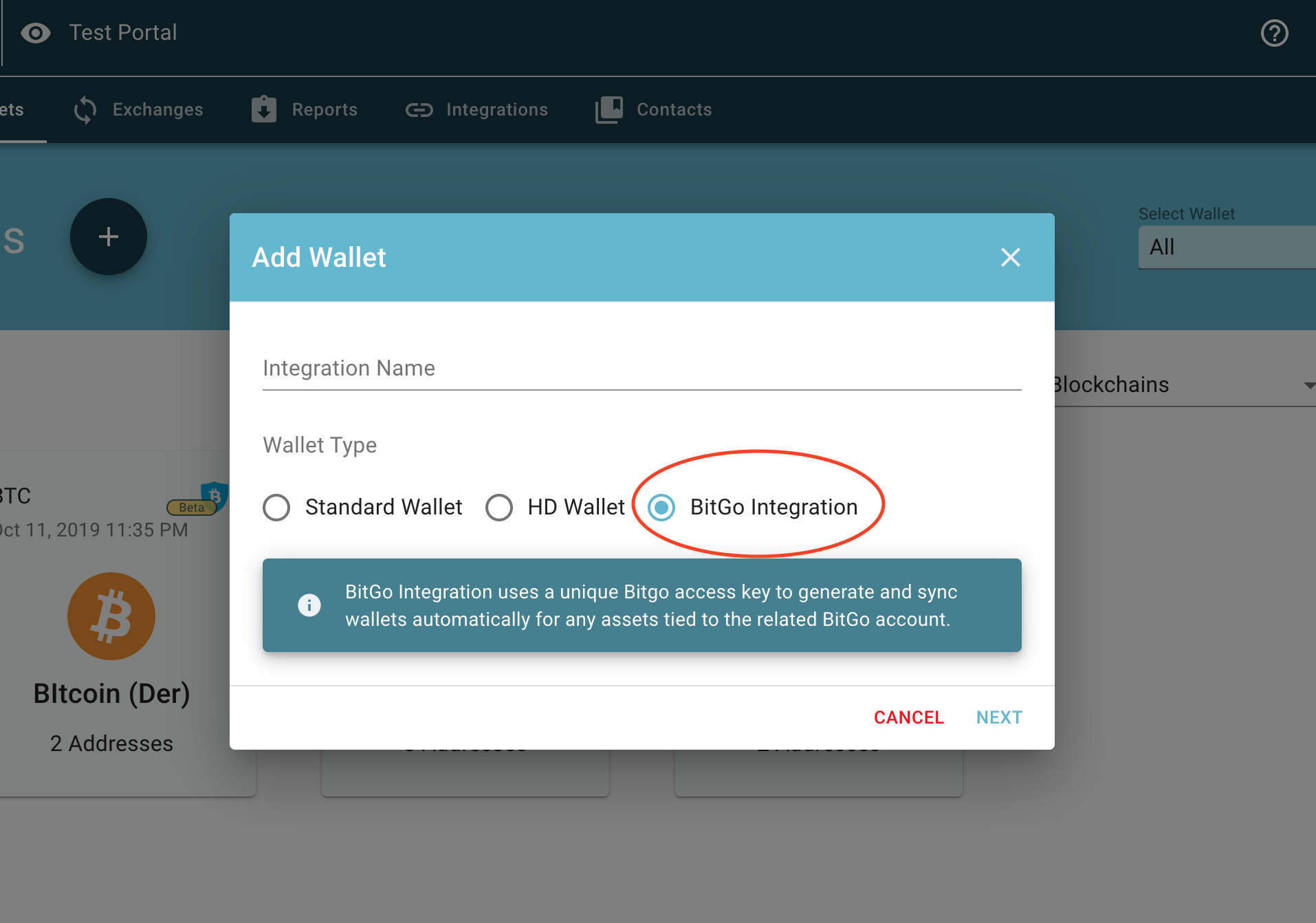 4) Click NEXT then you will be prompted to enter your access token which we will walk through creating next.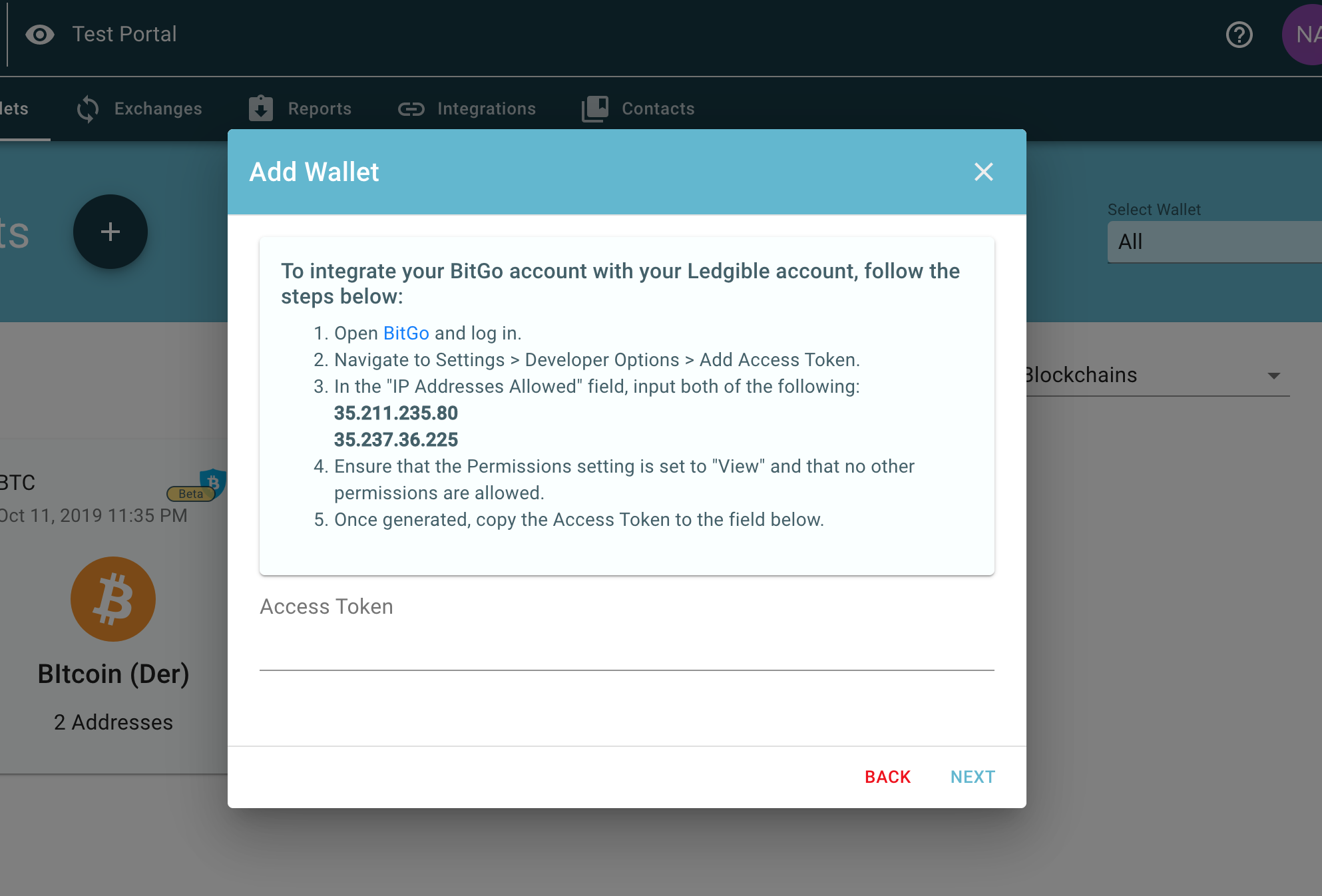 5) First go to bitgo.com and login. Then once you're logged in go ahead and head to User Settings using the drop down on the upper right side of your window.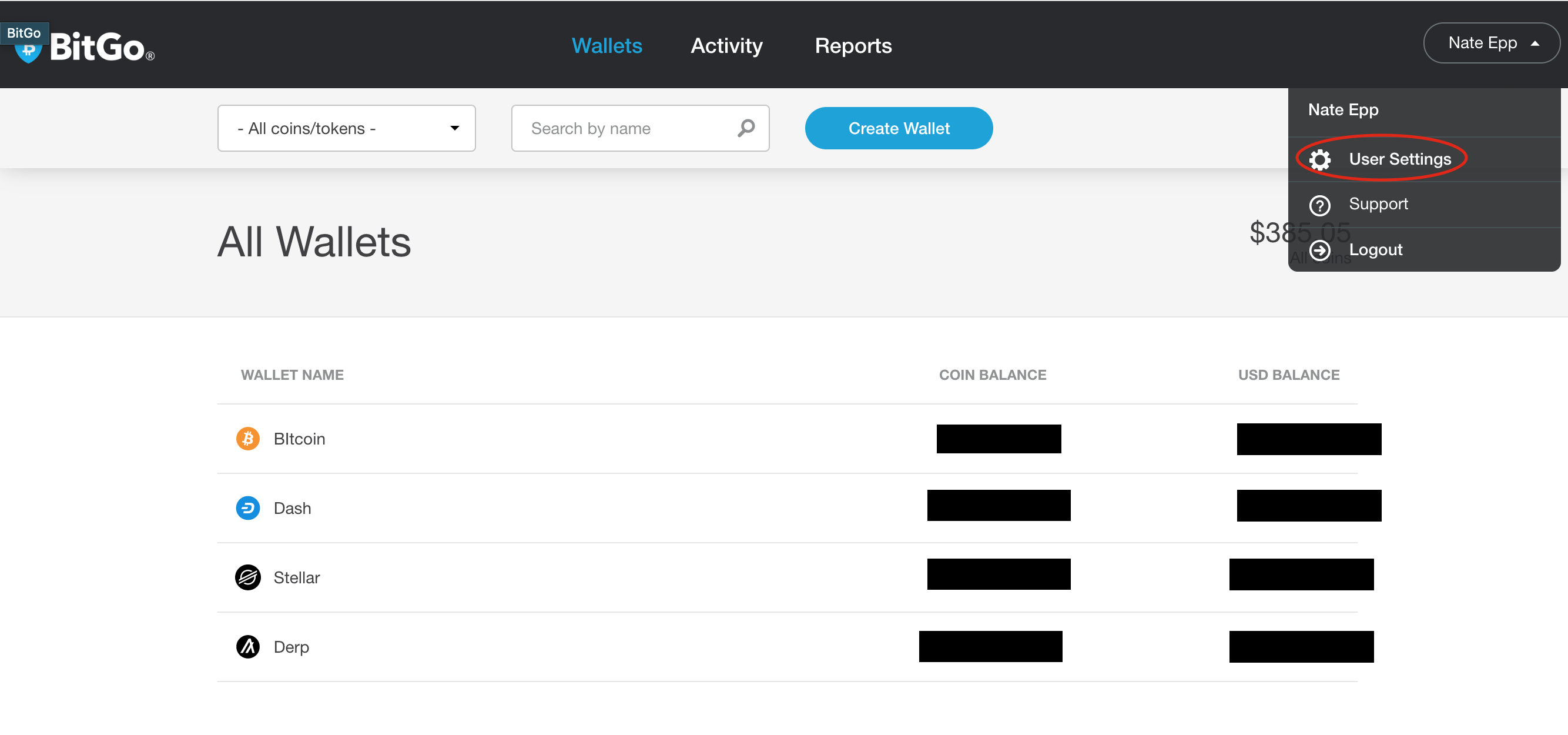 6) Once your in the User Settings page go ahead and click through to the Developer Options Tab

7) Once there go ahead and click + Add Access Token

8) On the next screen go ahead and fill in the name then fill in the permissions as shown below, make sure to copy the IP addresses shown on the Ledgible side into the correct field. No need to add any amounts to any of the transfer limits as Ledgible never transfers funds. Then go ahead and click Add Token

9) Now you'll see the access token created and you'll want to copy that value to past it into Ledgible and click Next.

10) Summary screen, just confirm everything looks good and click Create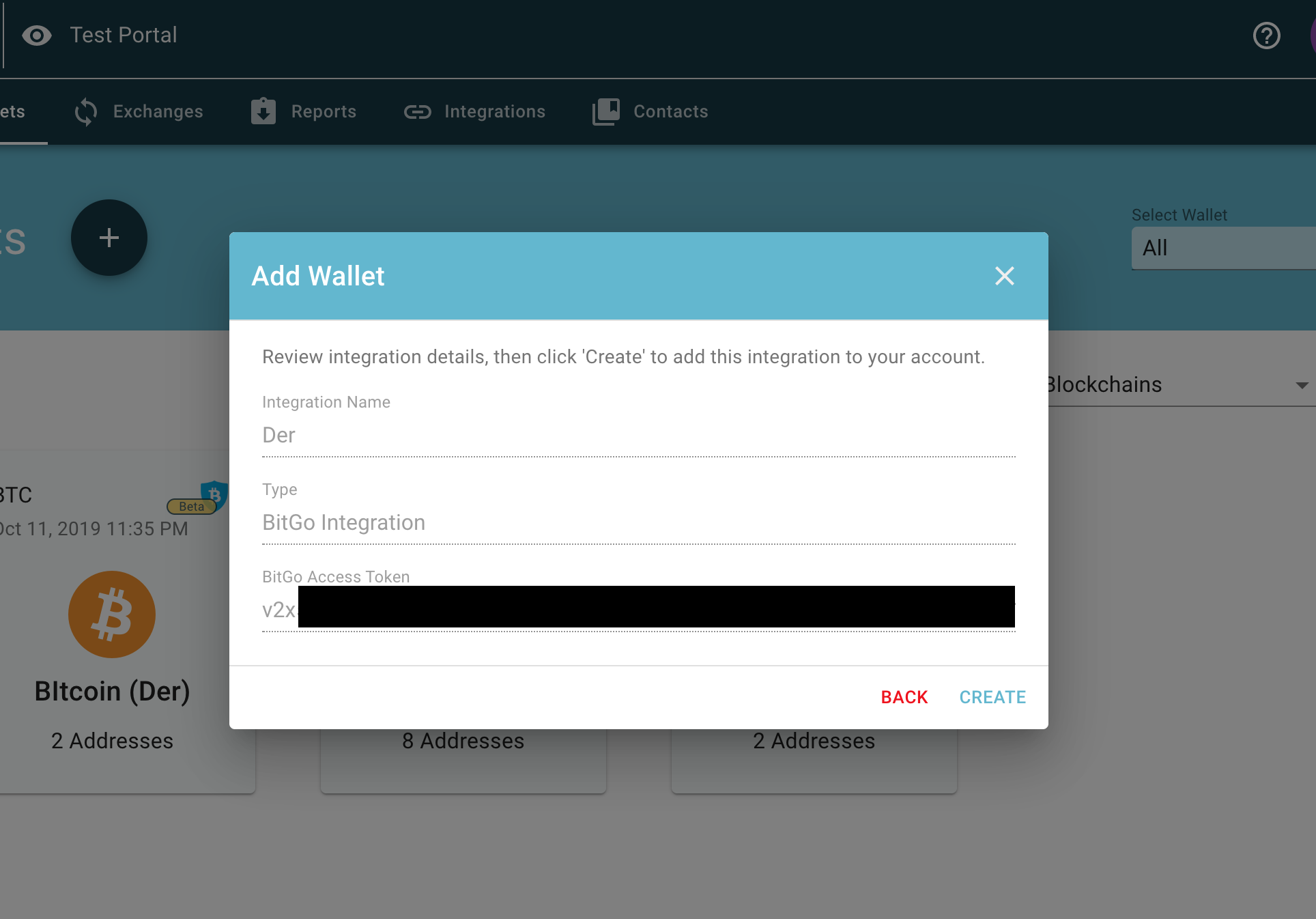 11) There you go! Your Bitgo wallets should now be showing up in Ledgible!