Ledgible has a new, simplified flow for adding your cryptocurrency data sources!
Your data sources in Ledgible will now be displayed under the Crypto Sources tab.
To add a data source, go to the Crypto Sources tab and then click the Add Source button at the top right.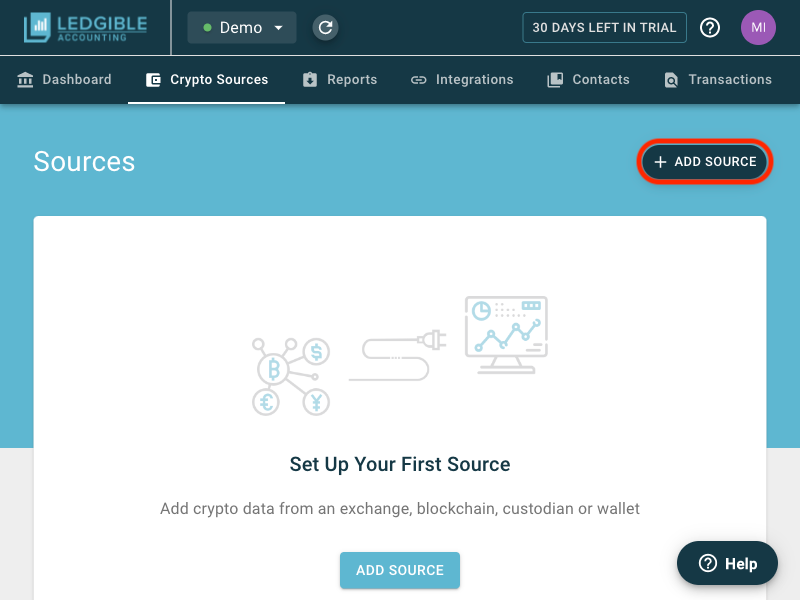 Data sources are listed by name in alphabetical order (ascending) by default, which can be changed to descending using the Sort By filter . Use the buttons to filter by type (All, Blockchain, Exchange, or Wallet) or type in the search bar at the top.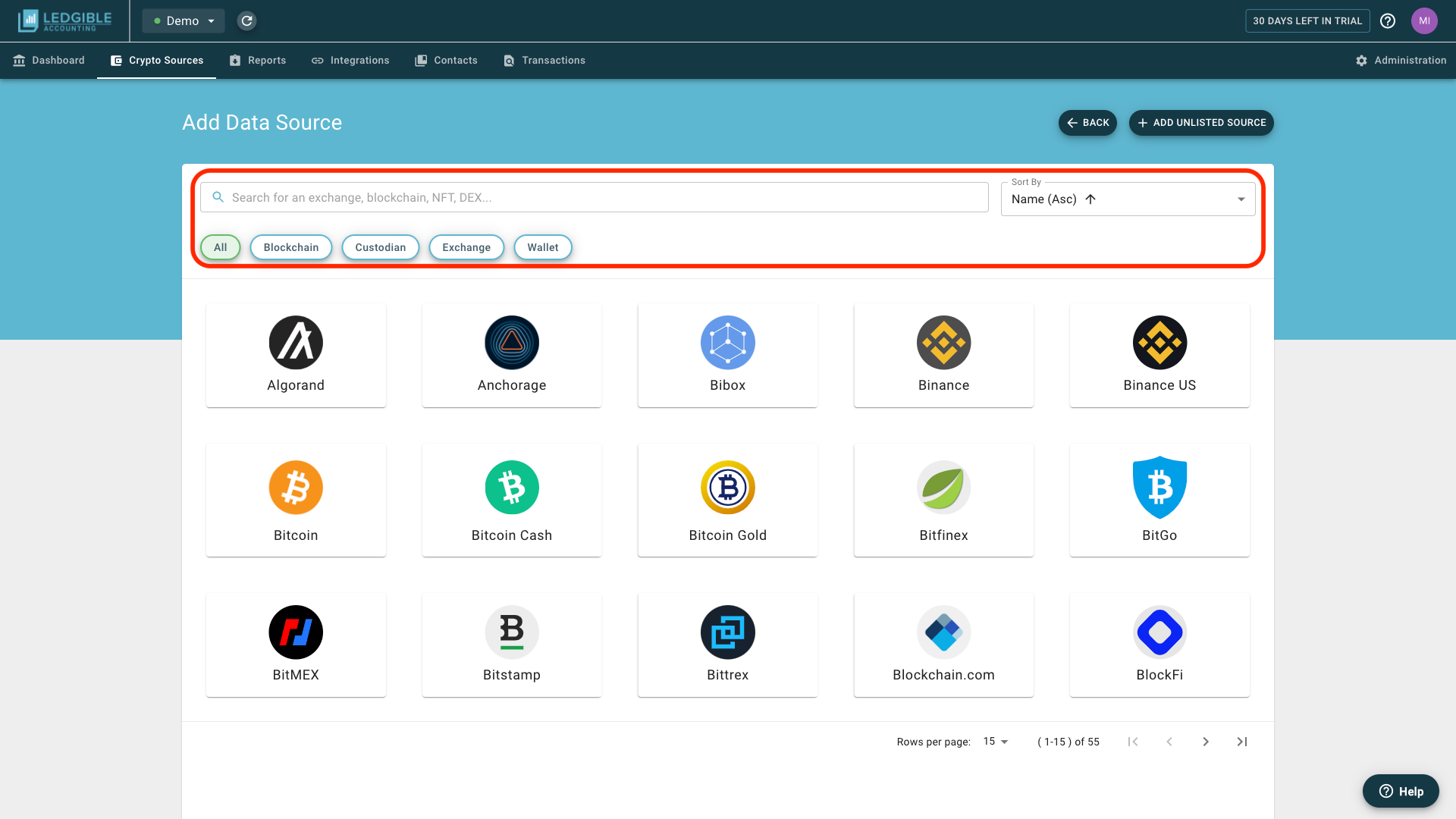 If you do not see one of your data sources listed, you can click the Add Unlisted Source button to access options to add a manual entry or map a CSV file for different types of transactions.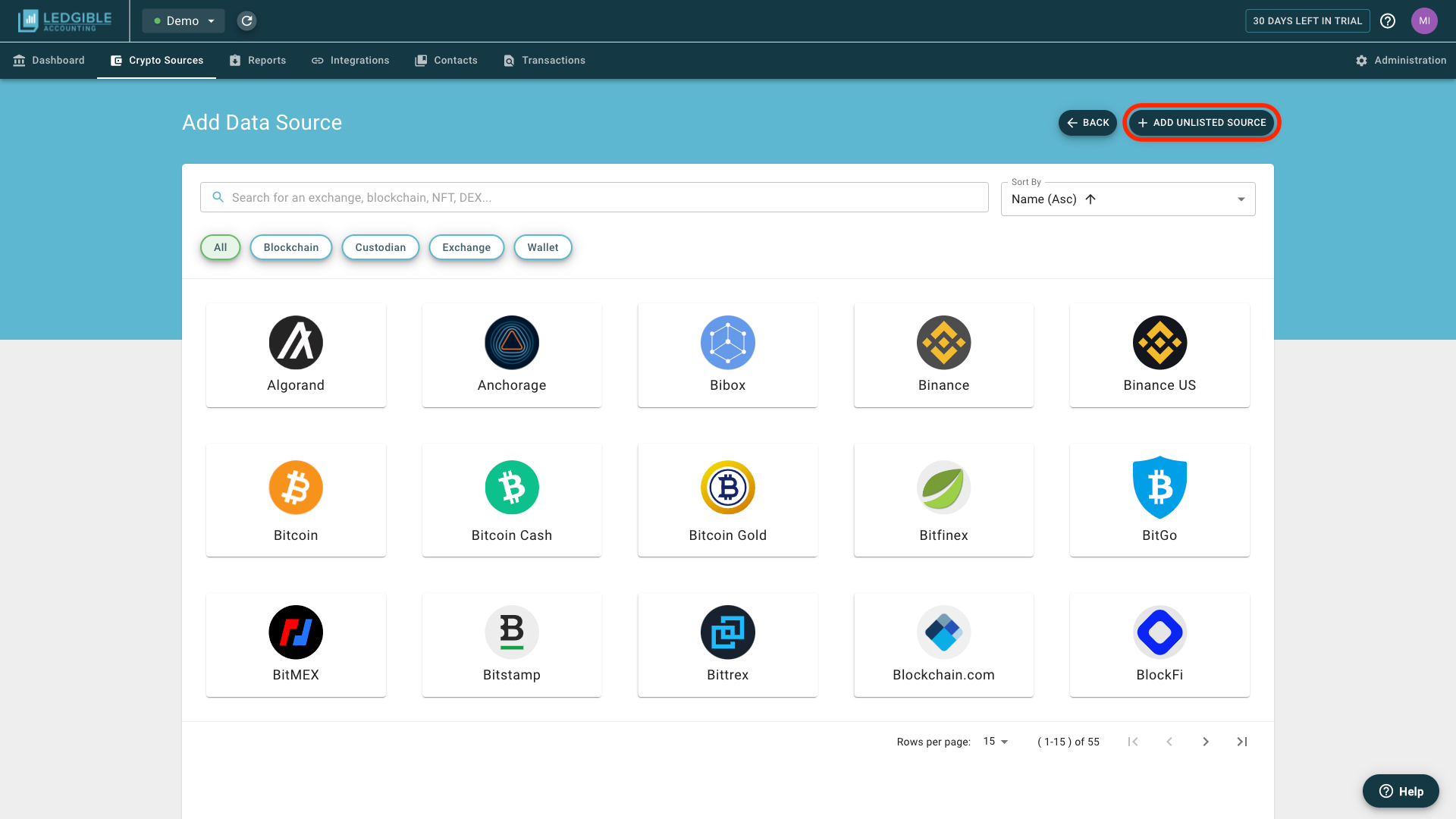 After selecting the Add Unlisted Source button, you can choose Unlisted Chain or Unlisted Exchange.

You can select Unlisted Chain to add your transactions by uploading a file or manual entry.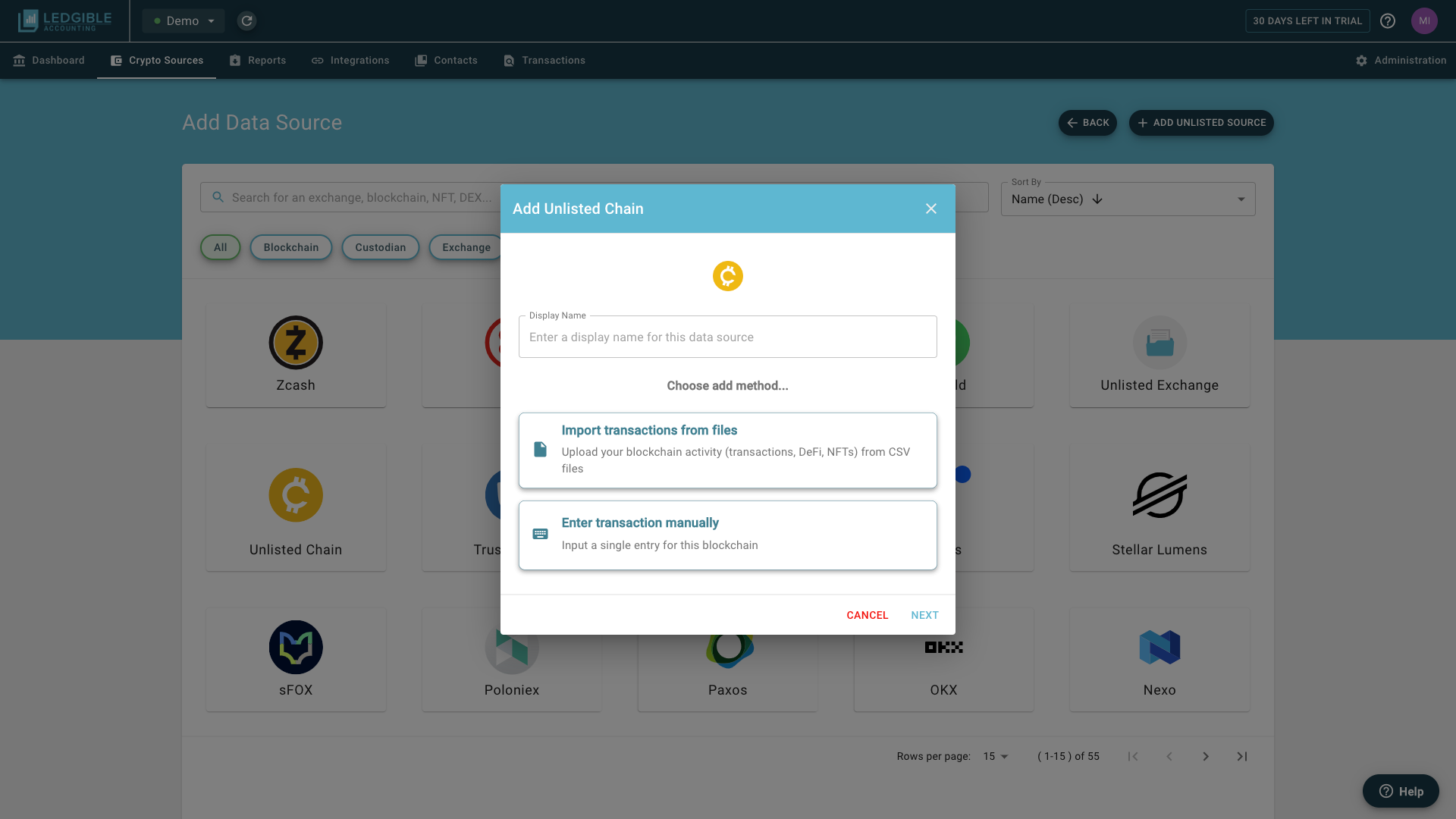 Choose Import transactions from files to upload a file containing your regular crypto transactions, DeFi Activity transactions, or NFT transactions. Detailed instructions and a template file you can use to format your transactions correctly are provided after selecting the asset type.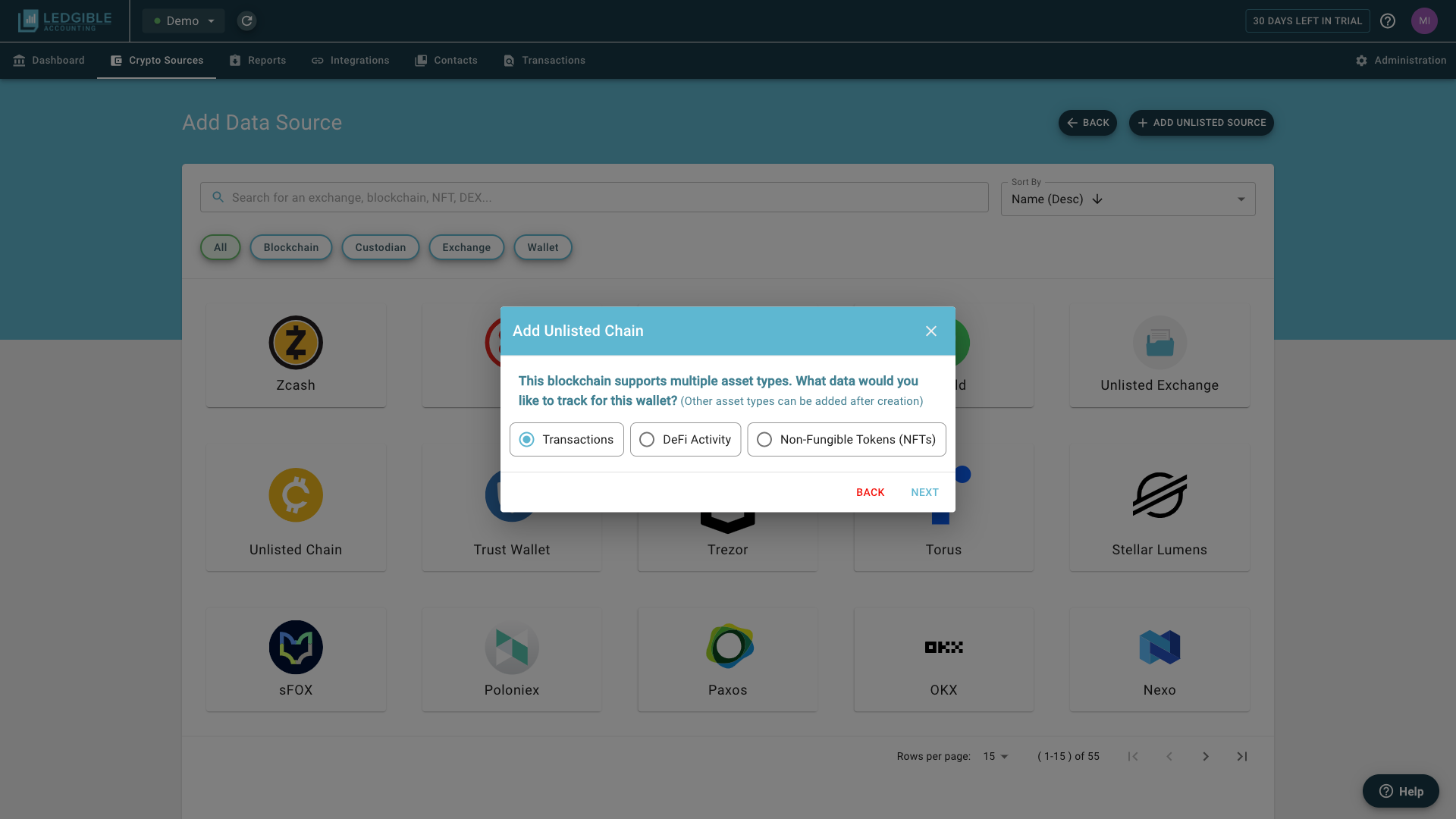 If you do not see your wallet listed, you can typically add your transaction history for each blockchain that you have used the wallet on instead. Many blockchain explorers offer CSV file exports that can be used to import your data into Ledgible.
For more information, please see the related article from Ledgible Tax.