Ledgible fully supports all cryptocurrencies today - any transaction activity can be imported via our file import wizard, or added via our manual entry feature.
At this point in time, Ledgible does not have on-chain support for the NEO Blockchain. We may consider adding native support for this in the future, but in the meantime, you can still bring your transactions into Ledgible via Manual Entry.
At this time, there are no NEO blockchain explorers that offer CSV file downloads. We've included below a step-by-step guide on how to manually import your Neo transactions into Ledgible.
Manual Entry
1. Open your Wallet that your NEO was transacted into or out of
2. Login to Ledgible and Click the "Wallets" tab on your navigation bar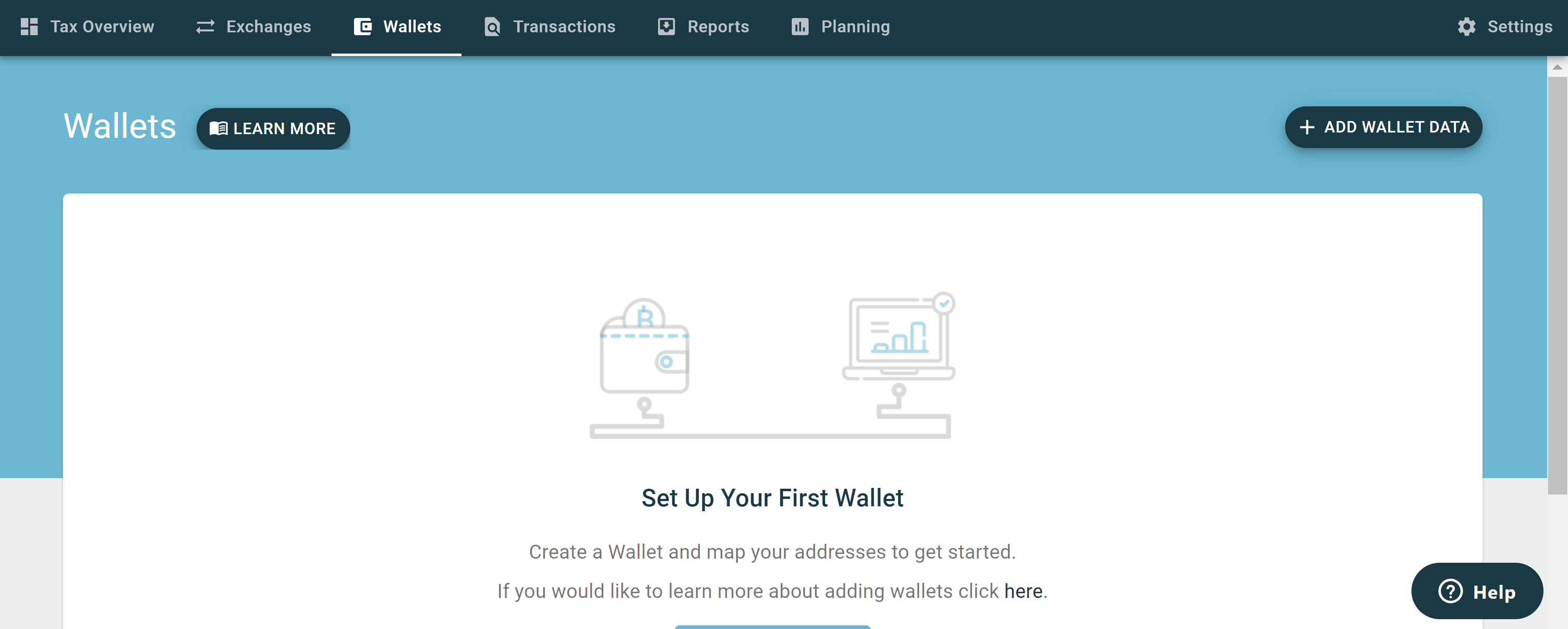 4. Click the "+ Add Wallet Data" Button
5. Select "File Import / Manual Entry" and click Next
6. Input the Wallet Name and choose Standard and Manual Entry, then click Next
7. Input the Date, Time, and Time Zone of the transaction. Then select the Type and Categorization. Click Next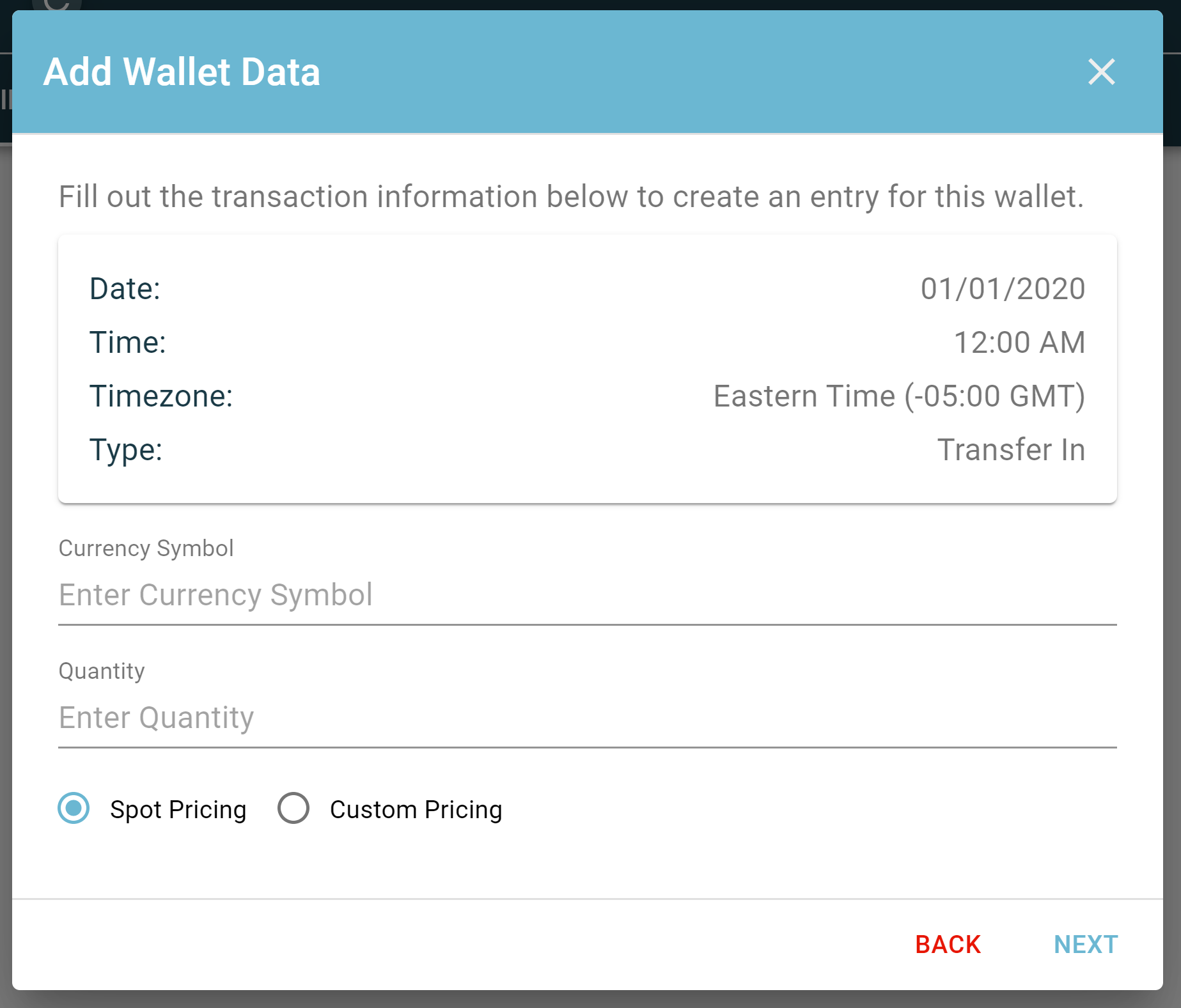 8. Put in the Token Symbol and your quantity, then select Spot/Custom Pricing and click Next
9. Click Create Wallet
10. View Wallet and select Create Entries. Repeat steps 6-8 as many times as you want to add more