Ledgible natively supports several blockchains, allowing you to import your transactions by entering your wallet address. For tokens with blockchains not yet not supported by Ledgible, such as BSC, you can import your transaction history into Ledgible by exporting a CSV file from your wallet, and importing the file into Ledgible. You can subsequently add manual transactions to fix any discrepancies, simulate future transactions, or even add your entire transaction history if the wallet in question does not allow for a CSV export.
Most wallets will have an option to download your transaction history into a file. You can also download your BSC Transaction History by heading over to BSCScan, searching for your address and downloading the CSV file at the bottom of the transactions for your wallet. If you are not sure if your wallet offers a download of your transaction history into a file, please reach out to the support team for your wallet.
The CSV download button on BSCScan will appear below your transactions like this:

To import your unlisted cryptocurrency data by File Import:

Log into your Ledgible account.


Navigate to the Crypto Sources tab.


Click Add Source on the top right-hand side.


To add your transactions by file import, and if the crypto source does not appear in the list, click Unlisted Exchange or Chain as necessary: both follow the same import process. We will be using an exchange as an example.


On the page that opens, enter the name for your crypto source, and select Import Exchange activity from File. A warning will be displayed below to help you manage your file imports.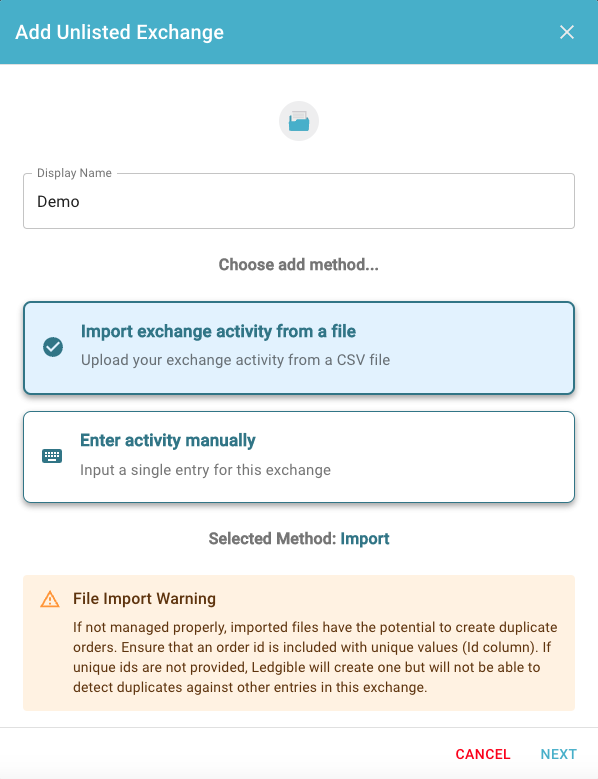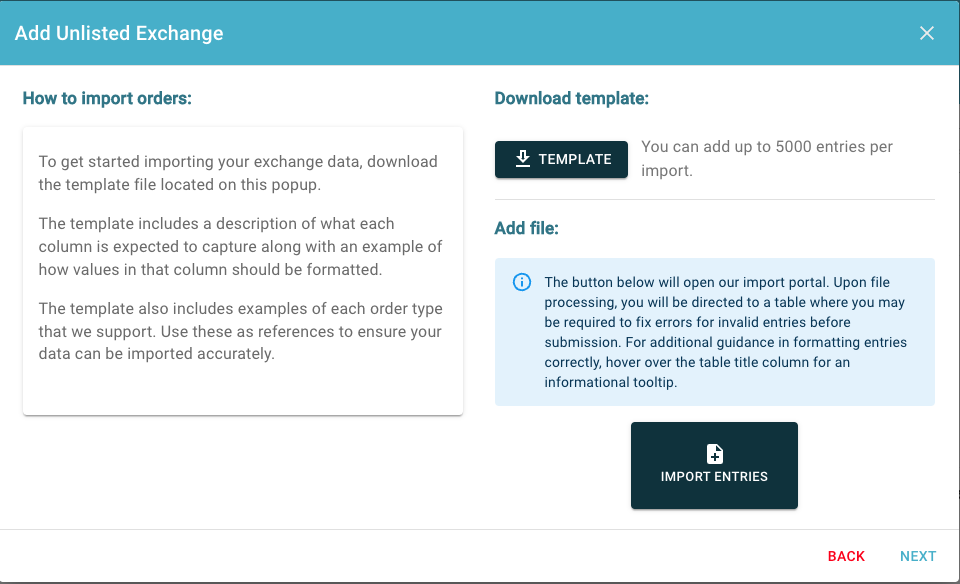 On the following page, Ledgible will ask you to confirm the column mapping for the header column. Ensure that it is correctly mapped and click Yes.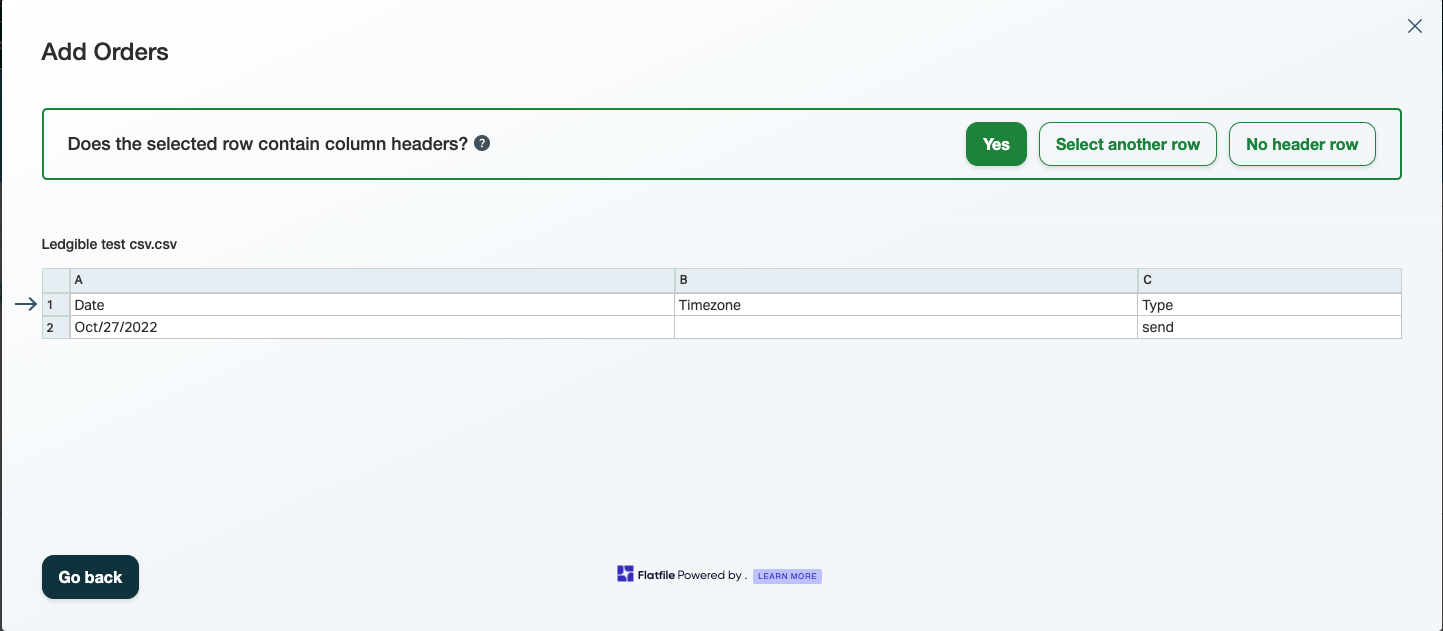 On the following page, confirm the fields are mapped correctly and matching the correct category in the CSV file in Ledgible.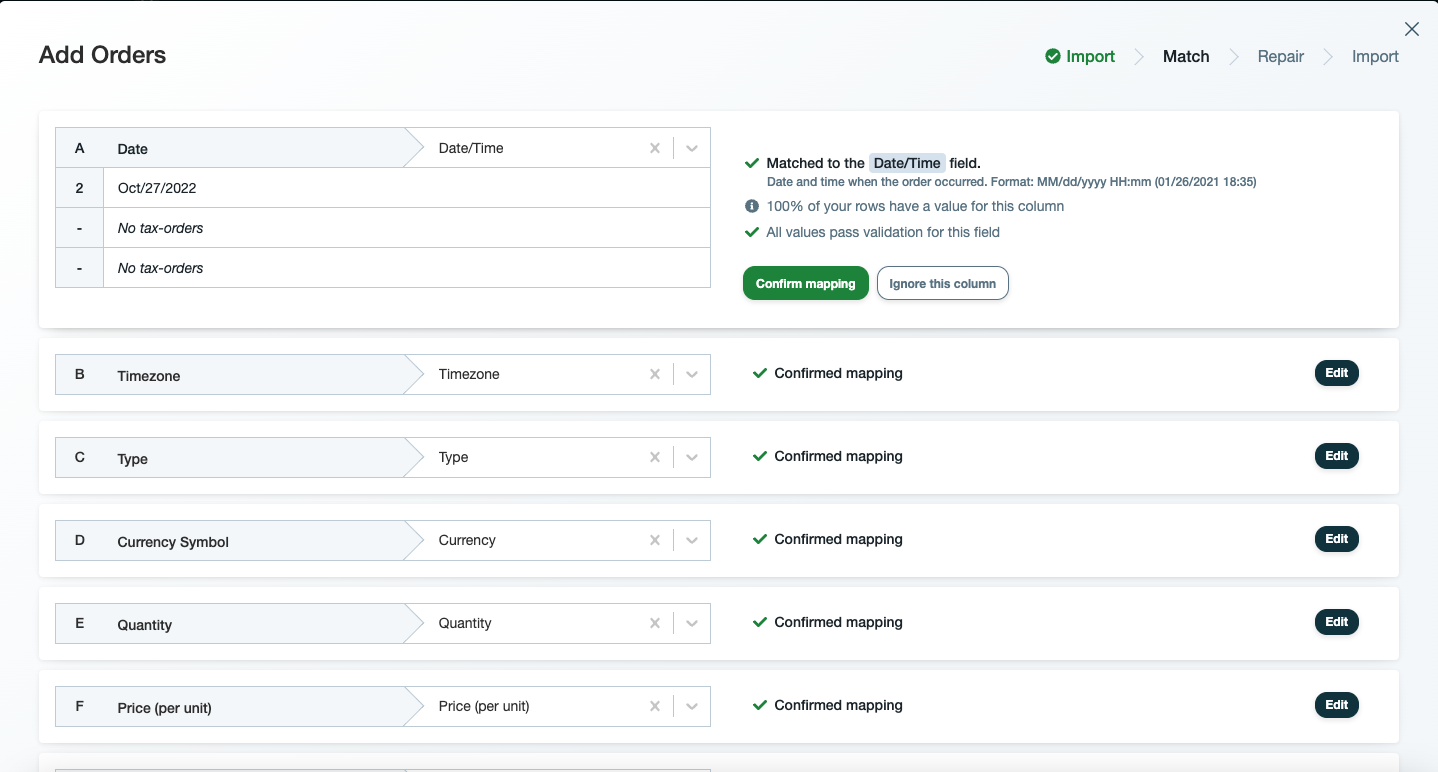 The following page will display the orders contained within the CSV file. Confirm the orders match up as expected, and click Continue.


Confirm the following page after reviewing the information displayed, and then you will be redirected to the Ledgible page. You can now click Next, and Create on the following page to add the transactions into Ledgible.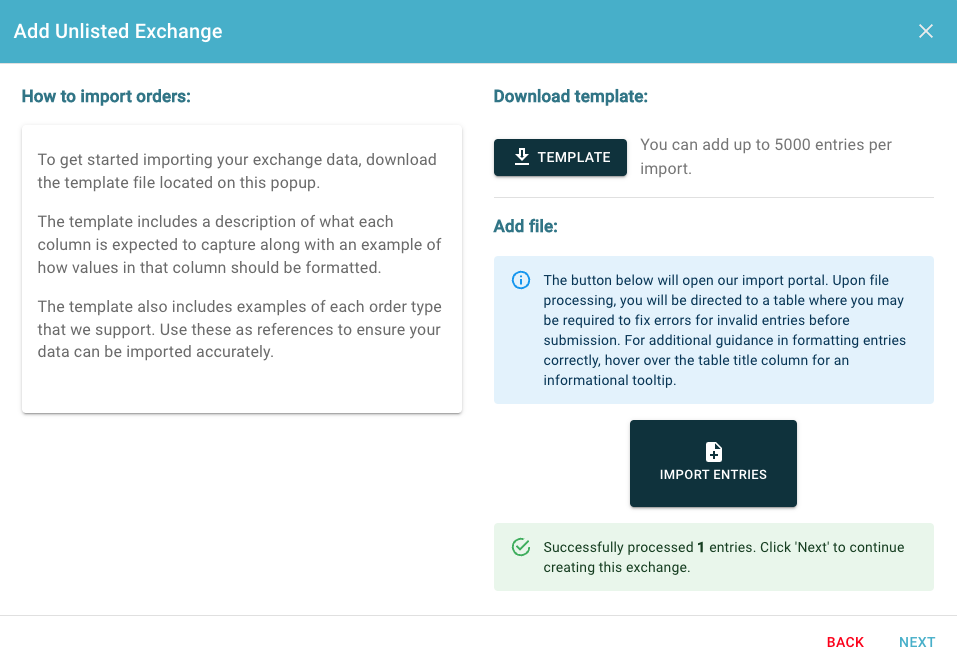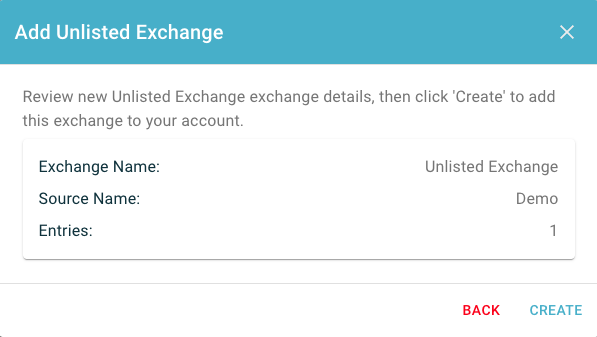 You can now run an account refresh for your transactions to display in Ledgible.


Please note that Ledgible does not endorse the use of third party tools.