This document is a guide to importing your Ledgible Crypto Tax records into TurboTax.
First navigate to the Turbo Tax Cryptocurrency info page.
Ledgible Tax creates a fully-compliant import file that is identical to all of the listed sources you will see on the page ( and we are in process of getting Ledgible listed as well! )
Simply pick any of the listed sources (they are all the exact same file format.)
We suggest CoinBase as the first in the list.
Now click the green Continue button.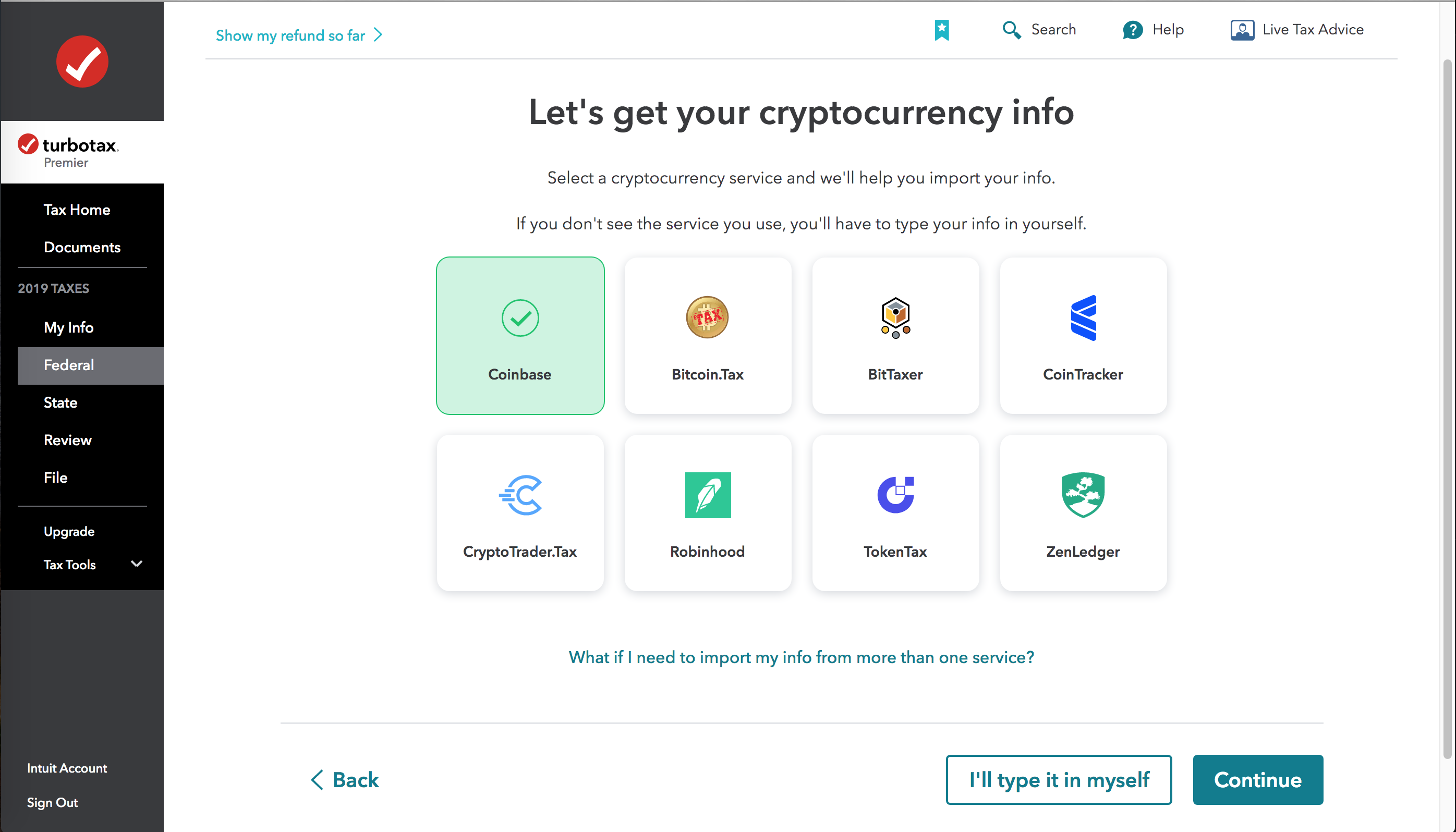 Next click the Browse button and select your Ledgible Tax CSV file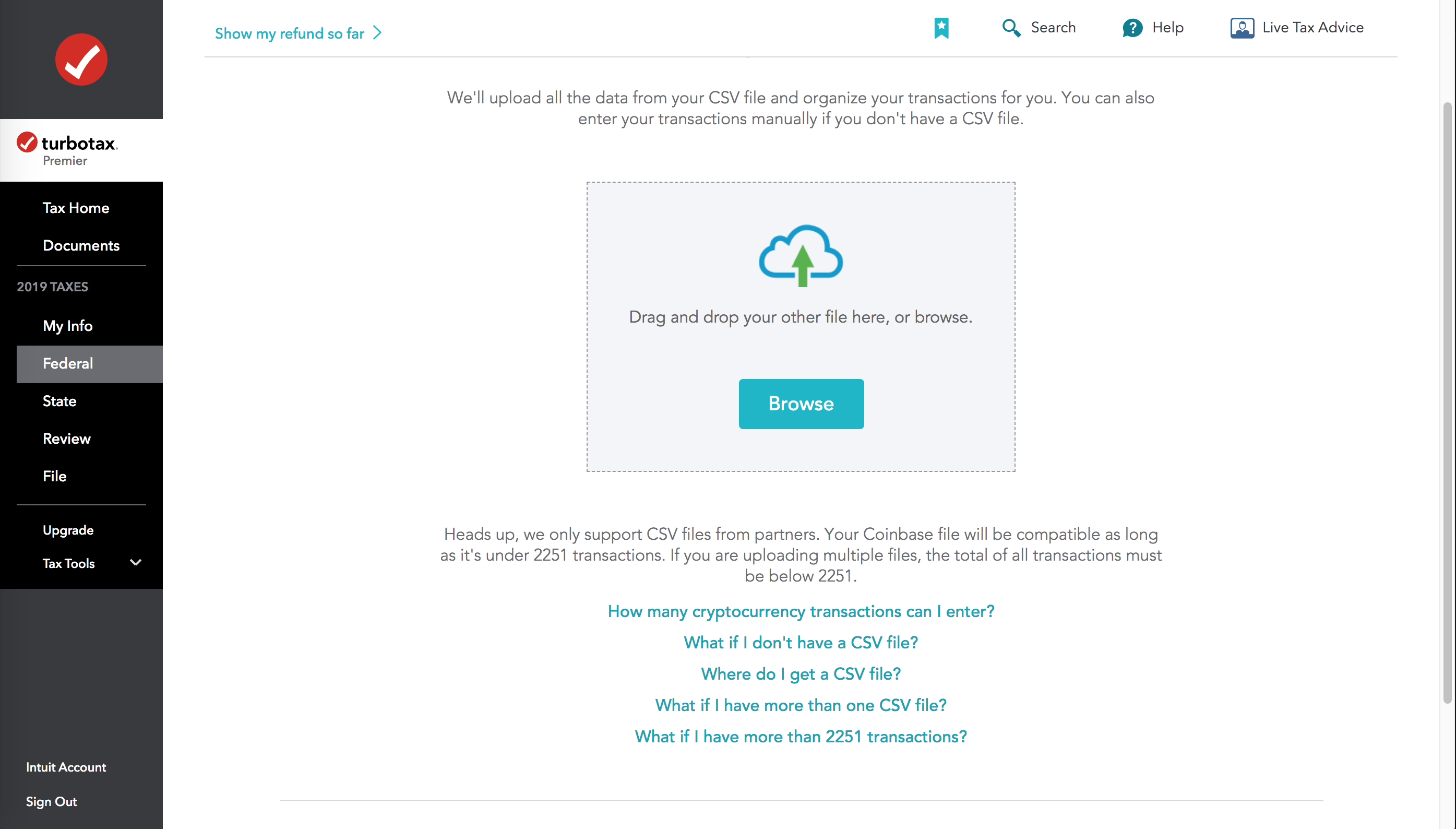 Once you've selected your file, it will upload and you will see the green check mark.
Now click the Continue button.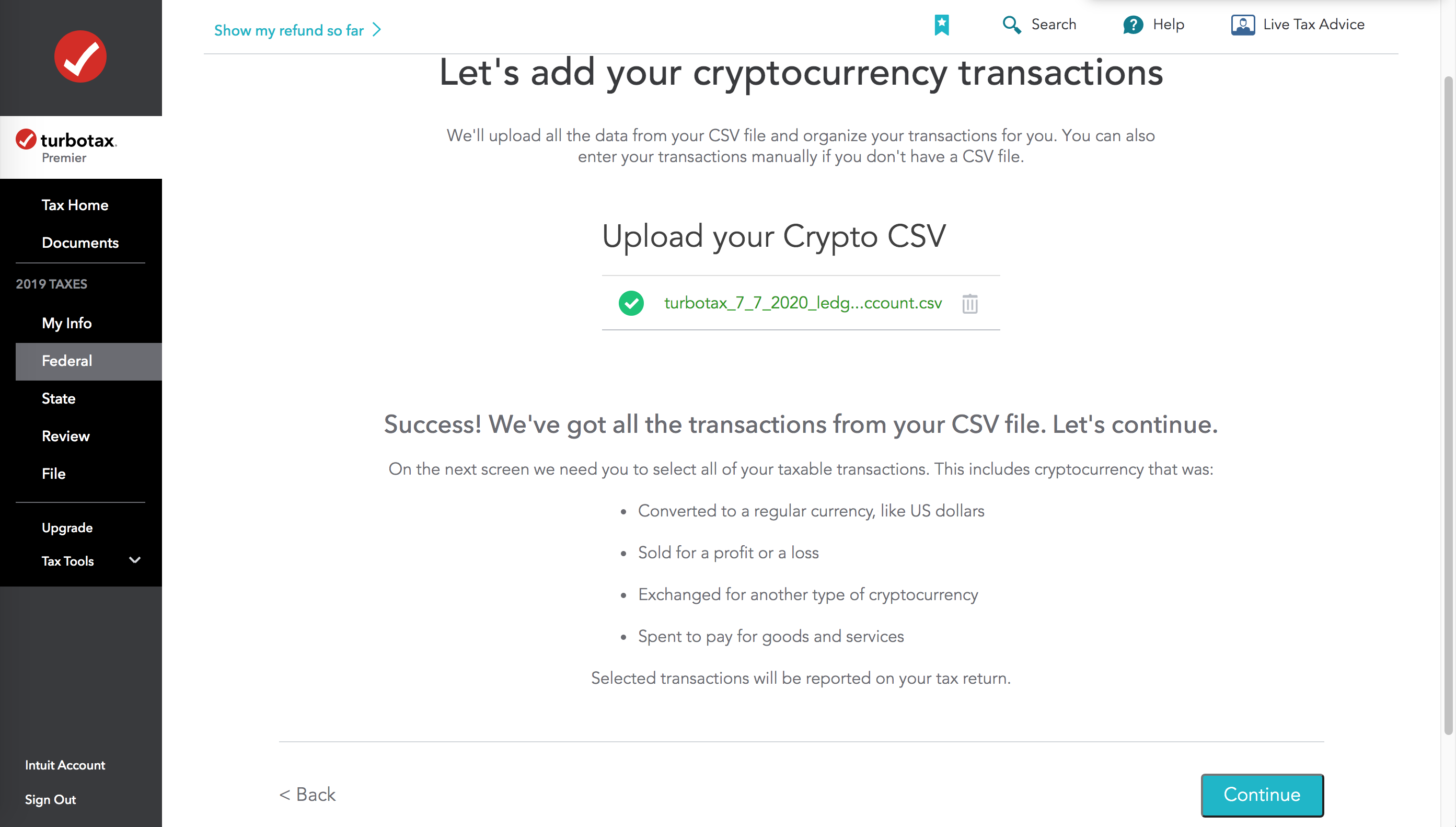 Now you will see the following pages where your records are displayed.
Please review your transactions then click the Select all button.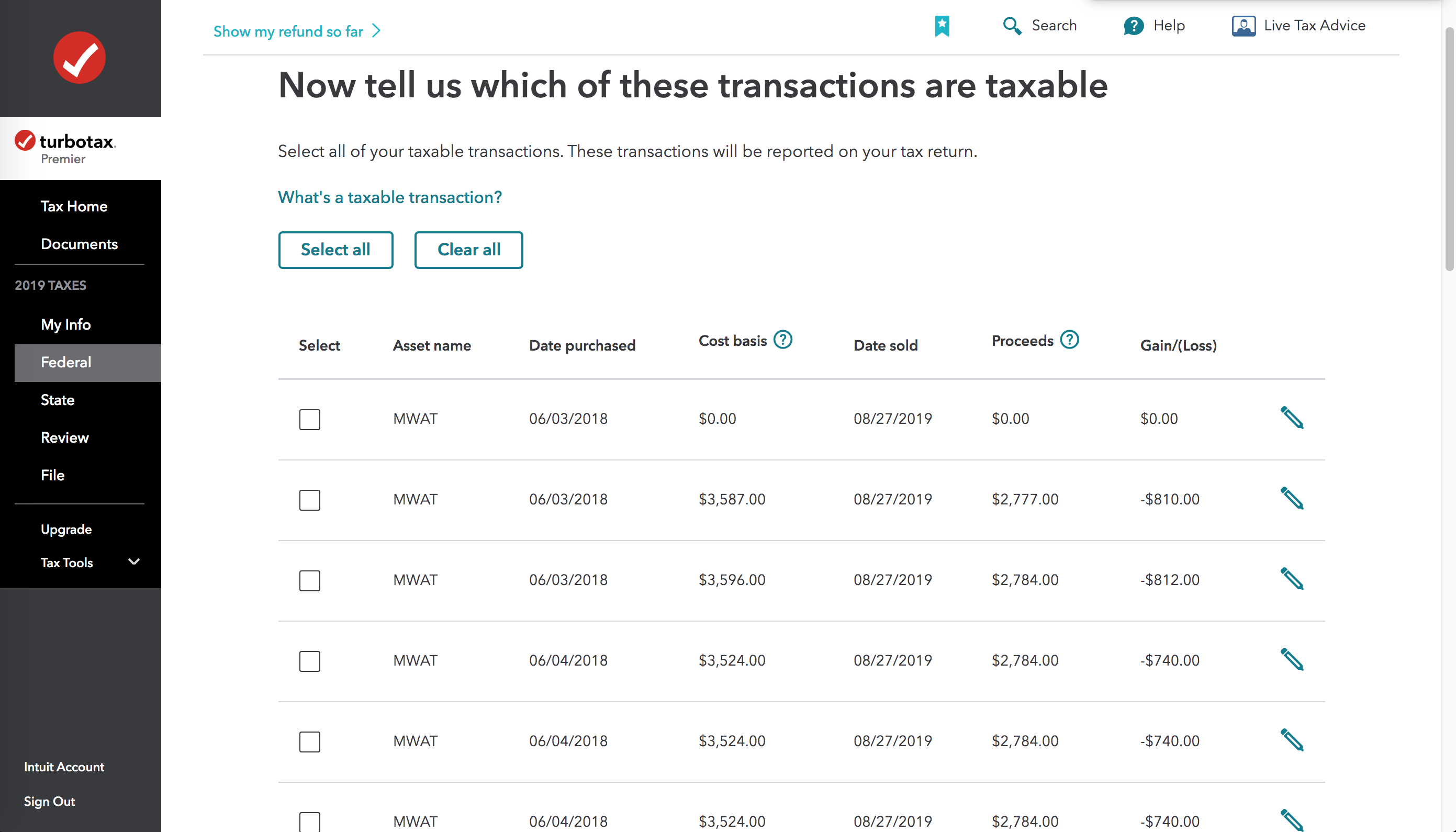 Now scroll to the bottom of the page and click the Continue button.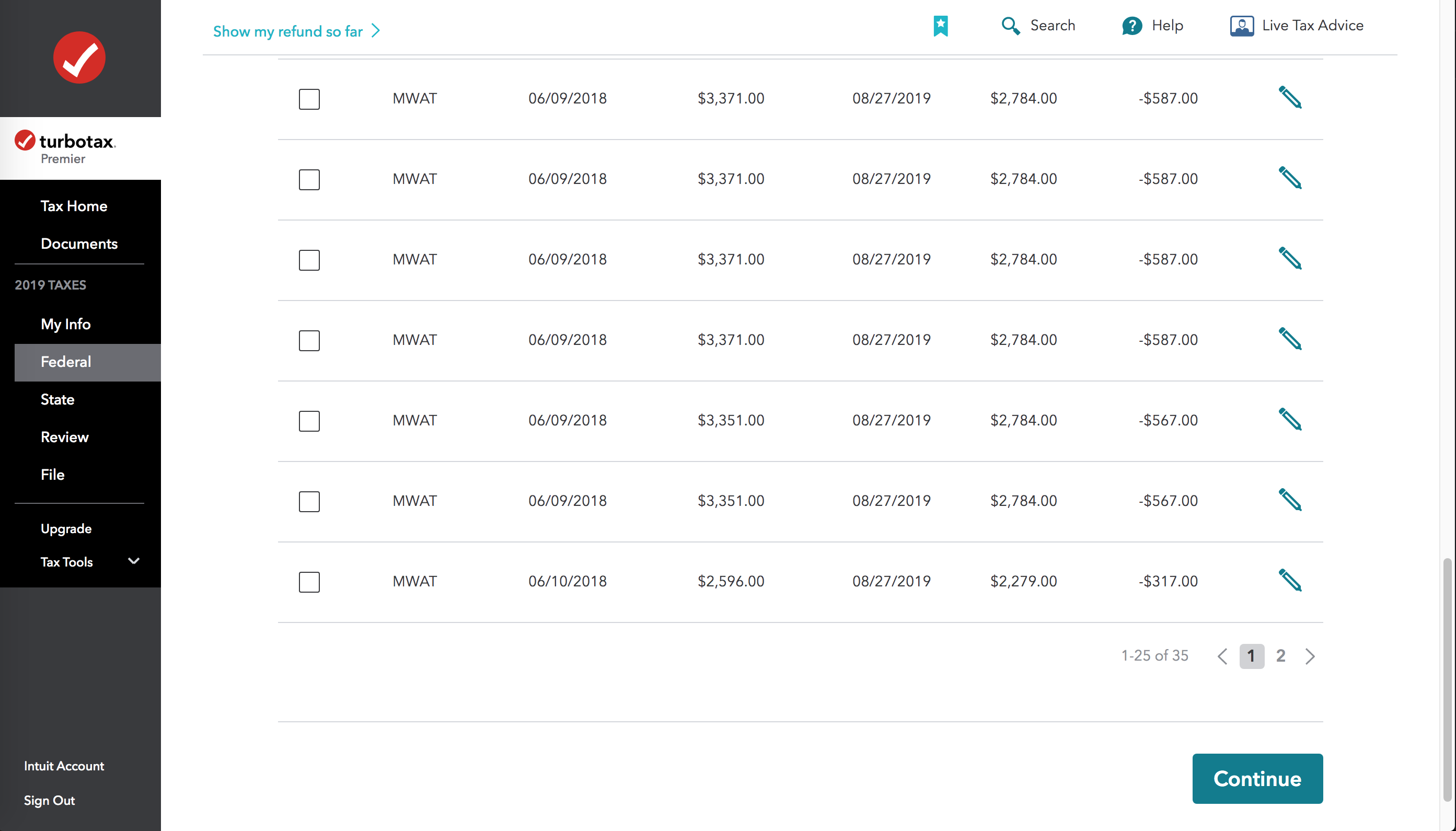 You will see the summary page of your taxable Cryptocurrency transactions.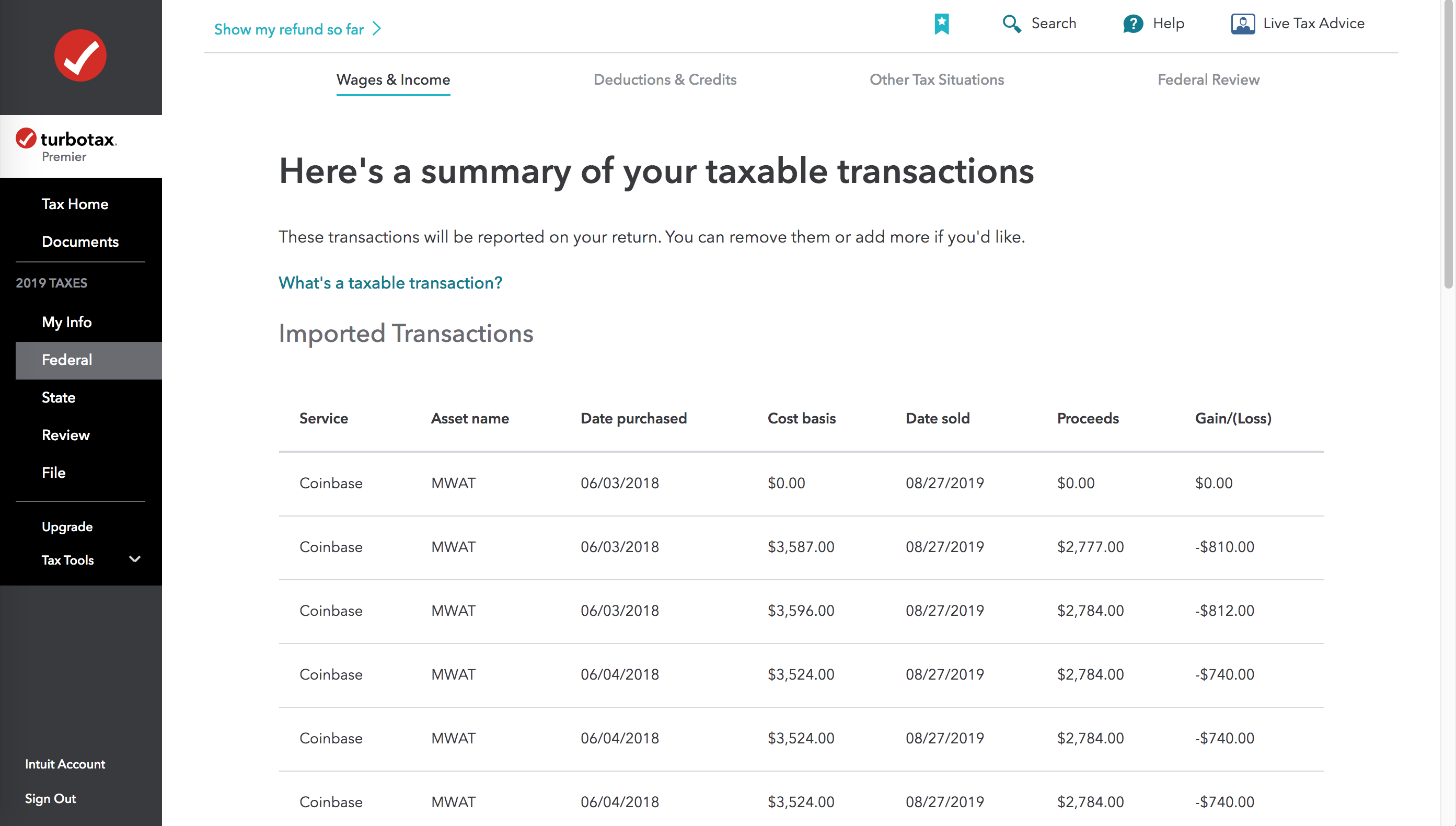 Please review the transactions and scroll to the bottom of the page and click Continue.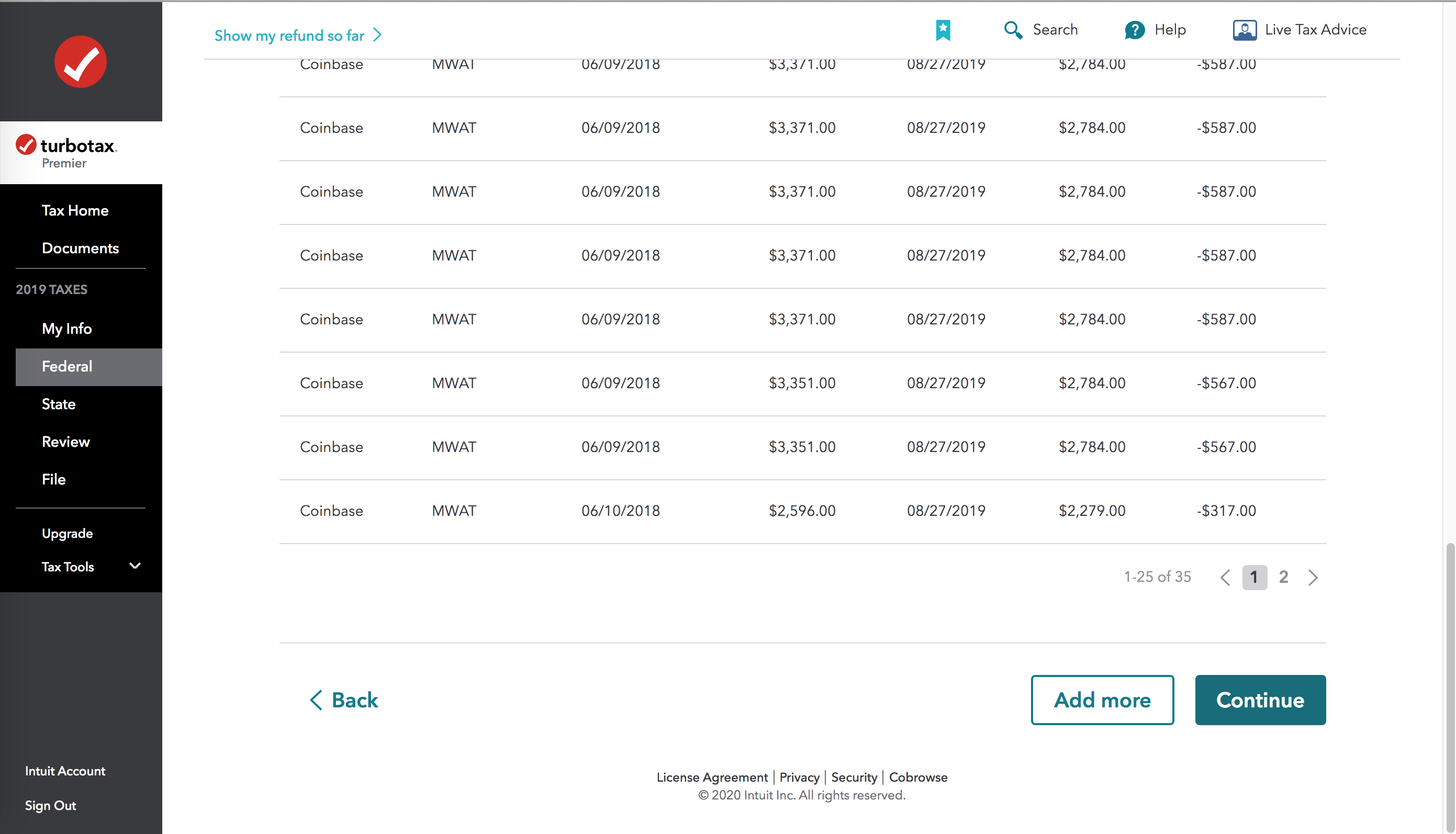 TurboTax will display your summary, please review and click the Done button when ready.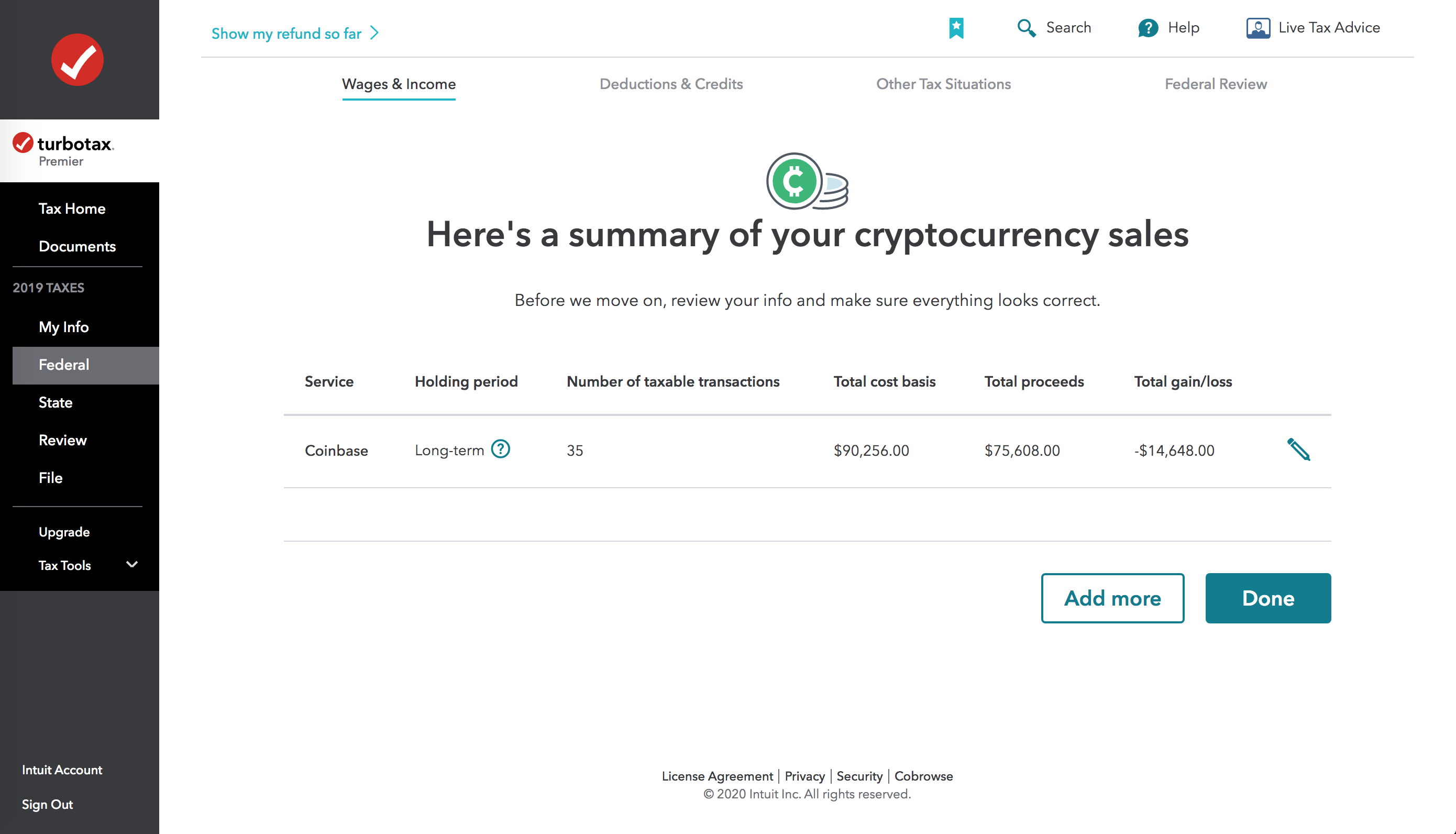 Congratulations, you have successfully imported your Ledgible Crypto Tax transactions into TurboTax!