In the event of needing to add a transaction that has not been captured by Ledgible through one of your imported sources, users can opt to create a manual entry within an Exchange. These entries can be removed at a later date and also be used to simulate sales or acquisitions. Before generating your tax reports, please be sure to verify that all manual entries are correctly entered, not duplicates, and serve to accurately reflect your transaction history. Please note that manual entries can only be brought into File Import wallet and exchange sources, as an API driven exchange or wallet will pull all data automatically.
To add a manual entry within an exchange:
Log into your Ledgible account.
Navigate to the Crypto Sources tab at the top of the page.

Amongst your sources, select the exchange you would like to add an entry to. In this example, we will be using "Ledgible Coinbase - File Import".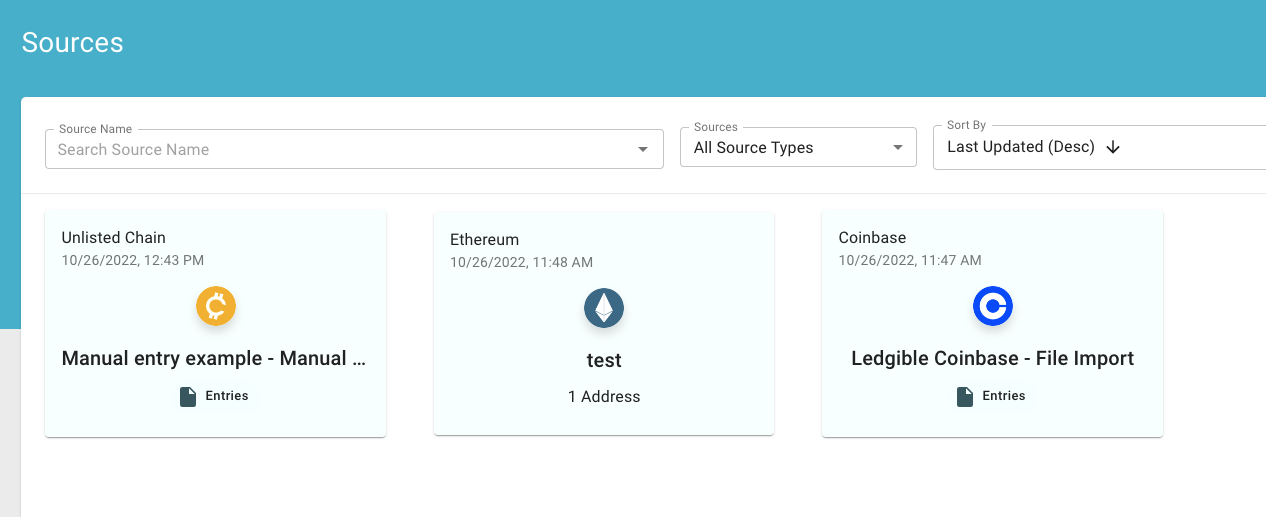 On the right side of the page, click + Create Entry.

On the page that opens, enter the date and time of the transaction, the timezone the transaction is tied to, and the transaction type.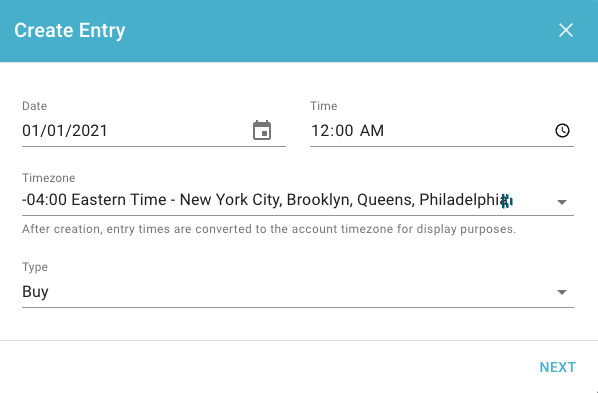 On the next page, enter the currency symbol (BTC in this example). Enter the quantity of crypto transferred in the next field. At the bottom, you can choose Custom pricing if you would like to enter the price per unit at the time of transfer, as well as the currency used. If you would like Ledgible to retrieve this information automatically, leave Spot Pricing selected. You also have an option to enter a transfer fee, and an order ID.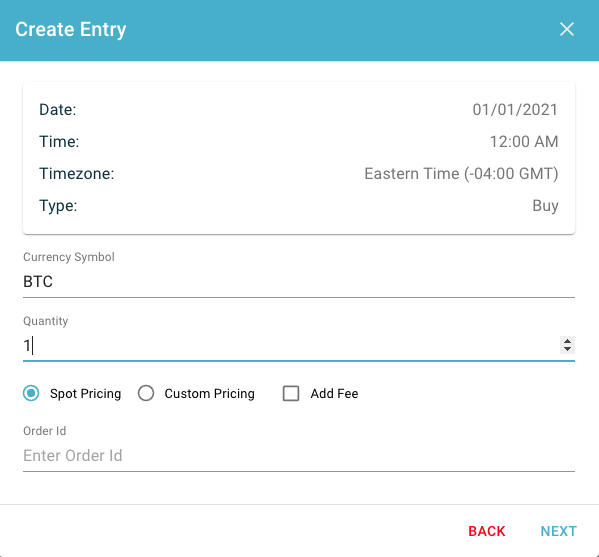 Review the information displayed on the following page, and click confirm to create the entry.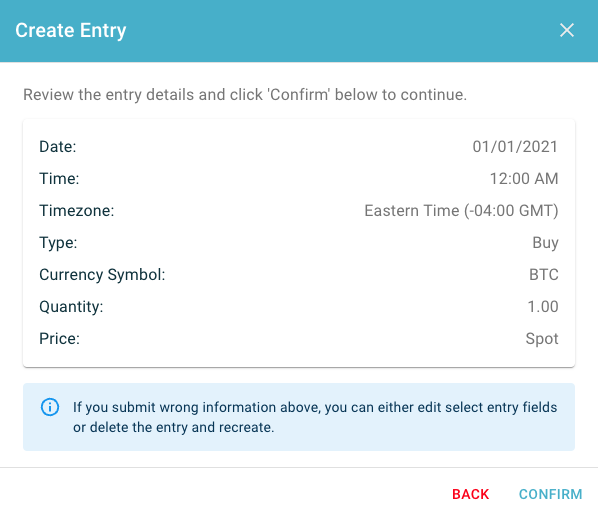 The entry has now been created, and will be visible in your exchange transaction history, as well as in the general Transactions tab. You can now proceed with uploading any other exchange or wallet data to Ledgible. If you have uploaded all of your sources, you can now review your transactions and fix any transaction exceptions.