If you have forgotten your password and are unable to sign in, please follow these steps:
Navigate to the Ledgible Sign In page, and click Forgot Password? at the bottom of the screen.
Enter your email address on the next page, as shown below, then click Continue.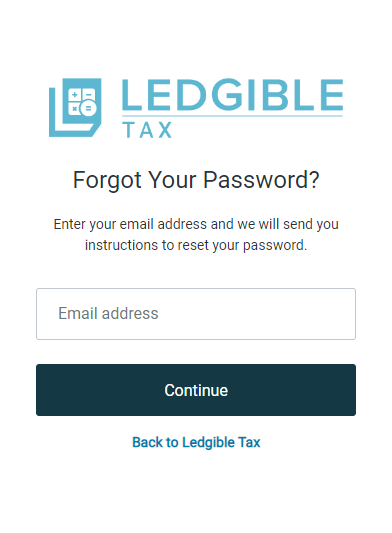 You will be prompted to check your email for a password reset link. Click on Change Password within the email .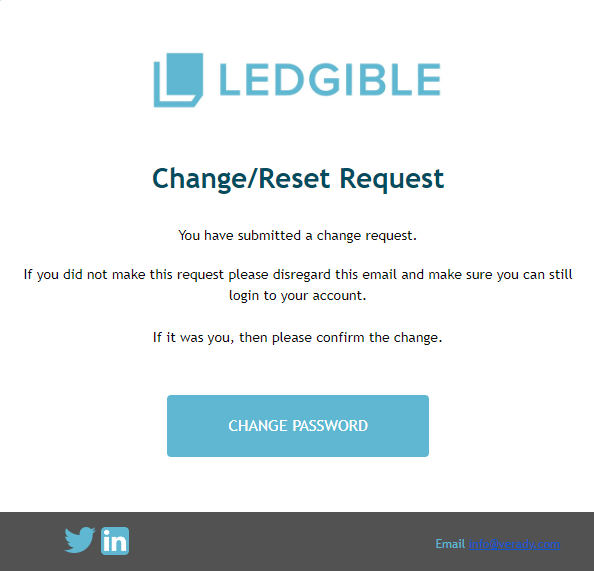 On the page the link opens, enter your new password twice and click Confirm, and the password will be reset. You can now login using your new credentials.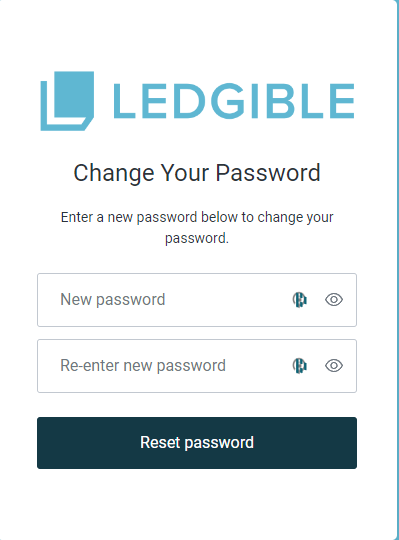 Please note that if you have Two factor Authentication enabled, you will still be prompted to enter the
One Time Password from your Authenticator app. If you have lost access to your 2FA device, please contact support.