Ledgible fully supports all cryptocurrencies today - any transaction activity can be imported via our file import wizard, or added via our manual entry feature.
Polygon (MATIC) is not yet one of our natively supported chains - meaning it would not automatically update in Ledgible - but we may consider adding it in the future.
In the meantime, you can add your transaction history into Ledgible by using the File Import Wizard. The File Import Wizard will guide you through adding your transactions from a spreadsheet.
You can also add it to Ledgible manually (either as manual entries or by manually adding your information into the File Import Wizard Template file).
A list of wallets that support Polygon (MATIC) can be found at https://awesomepolygon.com/wallets/
Downloading Your Polygon (MATIC)Transaction History From PolygonScan
To download a file containing your Polygon (MATIC) transaction history from a blockchain explorer, enter your public address from your wallet or exchange in the Search bar on PolygonScan at https://polygonscan.com/.





Viewing your transactions:

Once you have entered your address, you will be taken to your public wallet, which will show you all transactions you've conducted on the Transactions tab.

If you have transactions conducted in

ERC-721 Token Txns, you will see it to the right of the Transactions tab.
You will need to download and import a separate CSV file for each of these tabs.

Scroll to the bottom of the page to where Download CSV Export is shown on the right under your transactions list. Click the CSV Export link to proceed to the download page (opens in a new tab).
On the next page, you will be prompted to select date ranges for the data you need. Note that you can only export 5,000 transactions at a time. Take additional note that when using the manual import option on Ledgible, you can only enter 500 entries per file.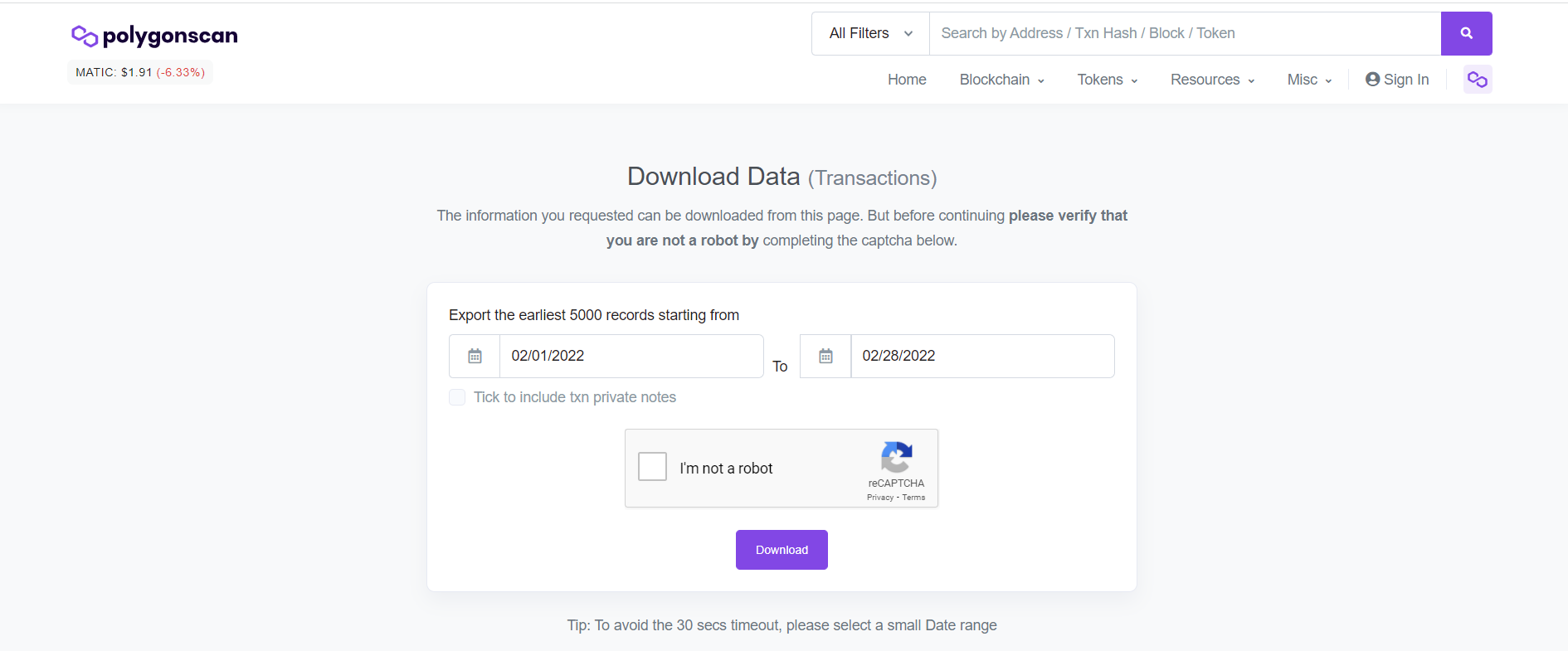 After downloading the CSV, head to Ledgible and create a new wallet and select File Import/Manual Entry: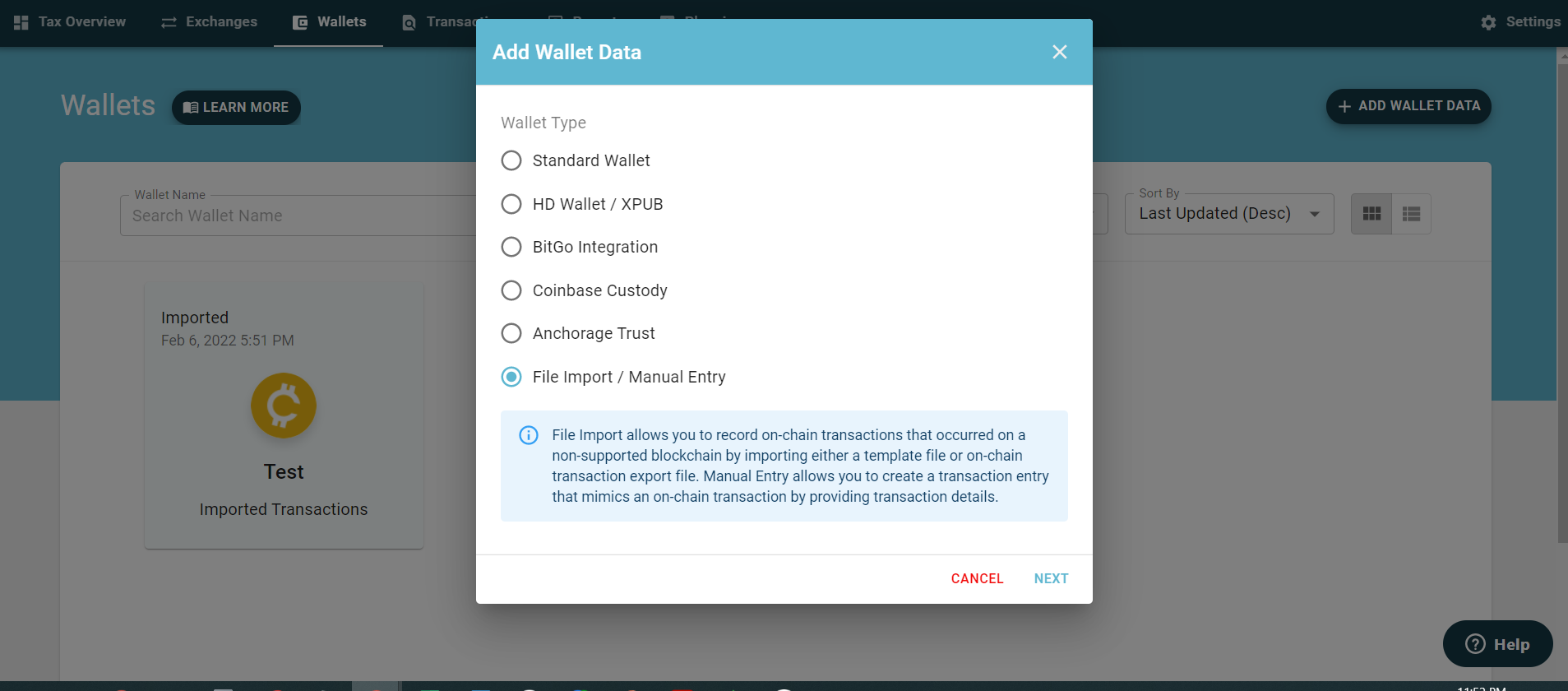 Name the wallet and select File Import (you can select manual entry, but for our purpose, we will assume we have over 100 transactions and it would easier to extract data from the CSV downloaded from PolygonScan):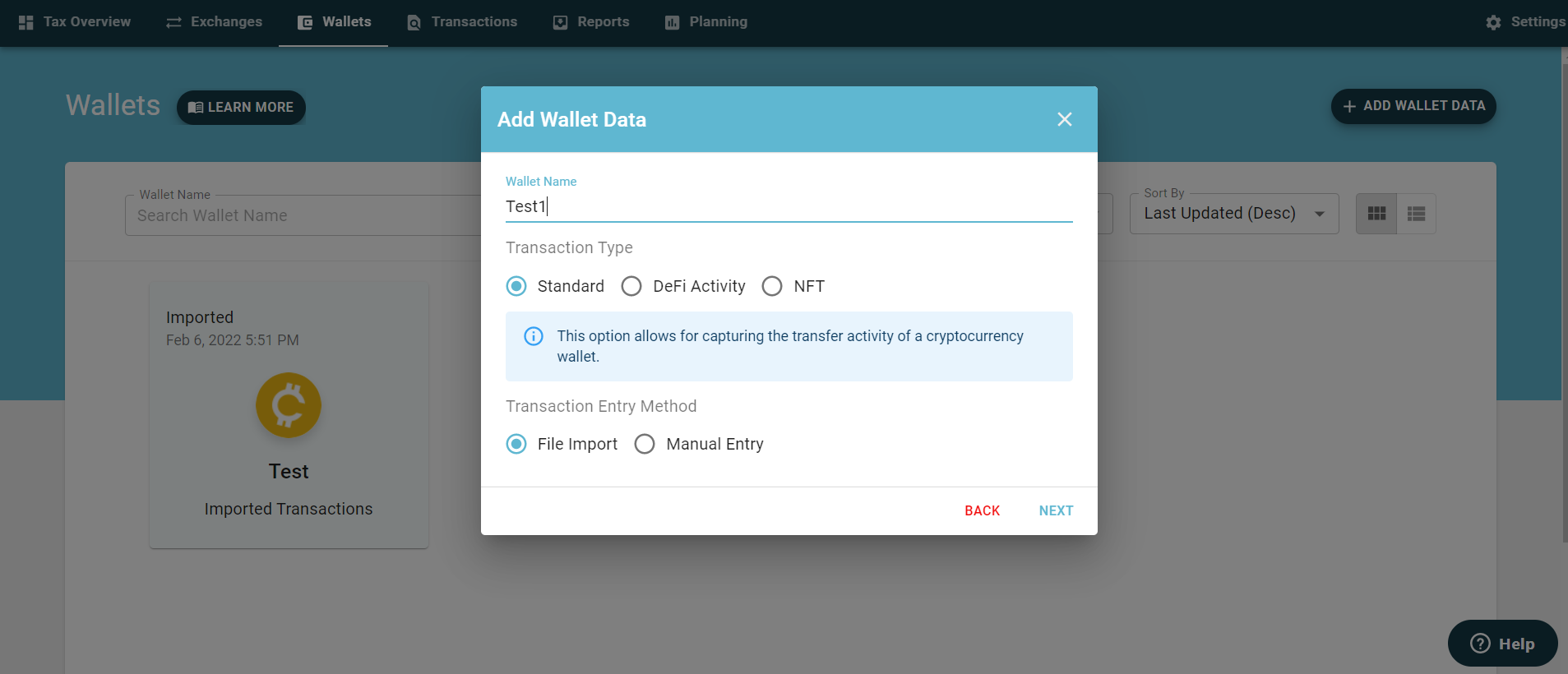 We've already mentioned this above, but a reminder that you can only add up to 500 entries per file imported. Download the template file and copy and paste the values from the PolygonScan CSV and make sure that the columns/rows match the header titles.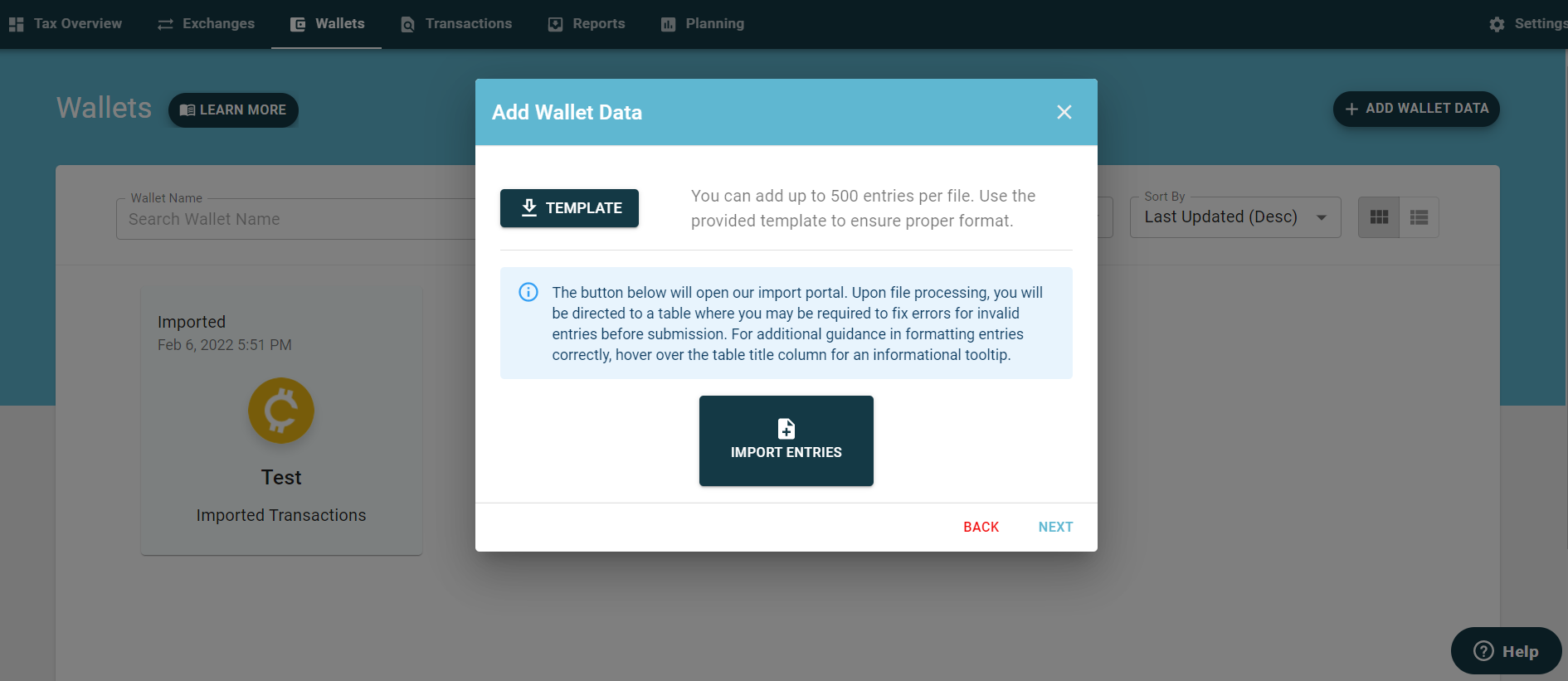 Once you complete this step, import the entries. You can go to import page to view all your imported transactions and make additional entries.