DeFi activity is more than just staking your crypto. DeFi allows users to take part in traditional finance activities like lending, liquidity deposits, mining, swapping, work income, interest or rewards. DeFi covers a broad range of activity and currently Ledgible requires that this activity be captured through the flexible manual exchange capability.
You can start by going to the exchange tab:
Next click Add Exchange Data and select Manual Entry and click Next
Select deposit or withdrawal and Categorize as one of the DeFi Activity options below: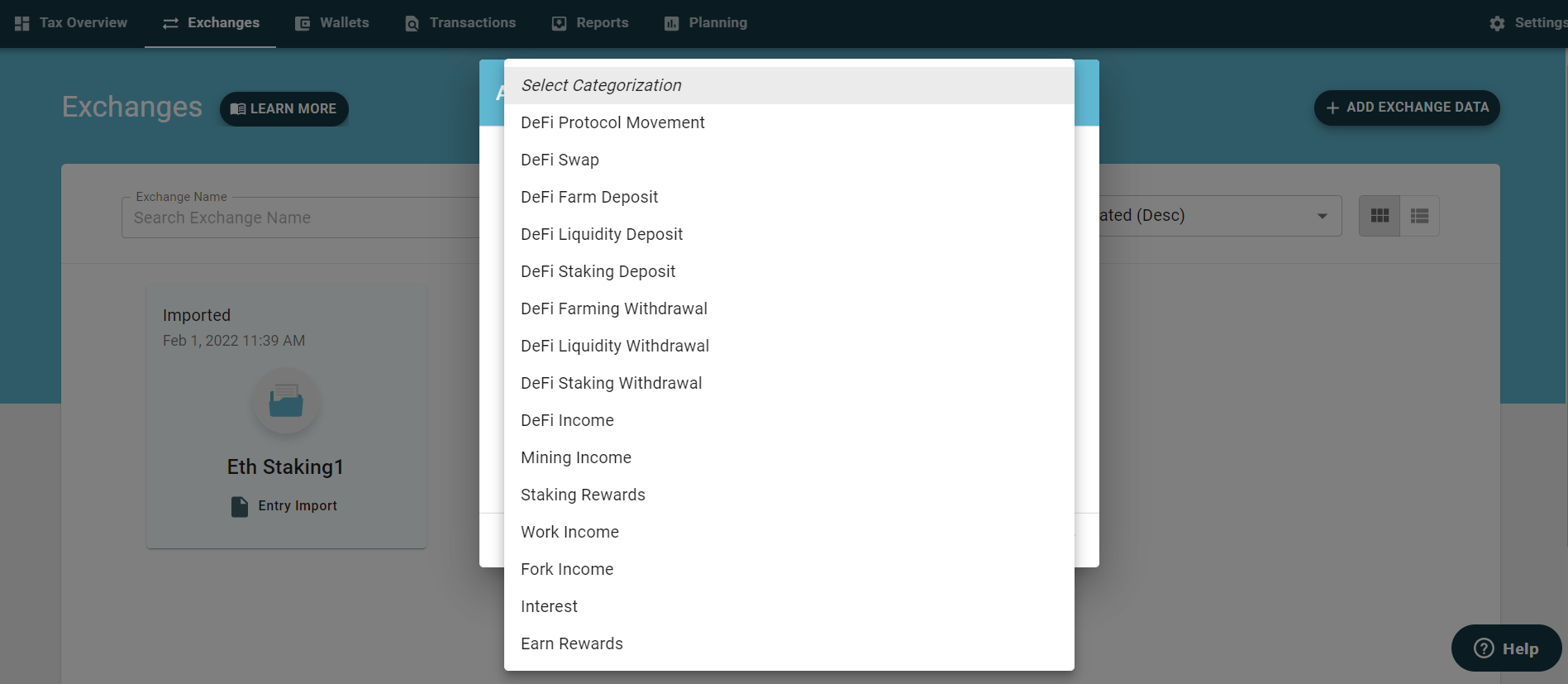 To review or add additional entries, select the exchange you just named and click the imports tab.