Ledgible allows you to integrate order, deposit, and withdrawal information from your accounts at many leading exchanges, including Kraken.
To add your Kraken account, simply follow these steps!
1. From your Ledgible account dashboard, click the Exchanges tab in the top navigation bar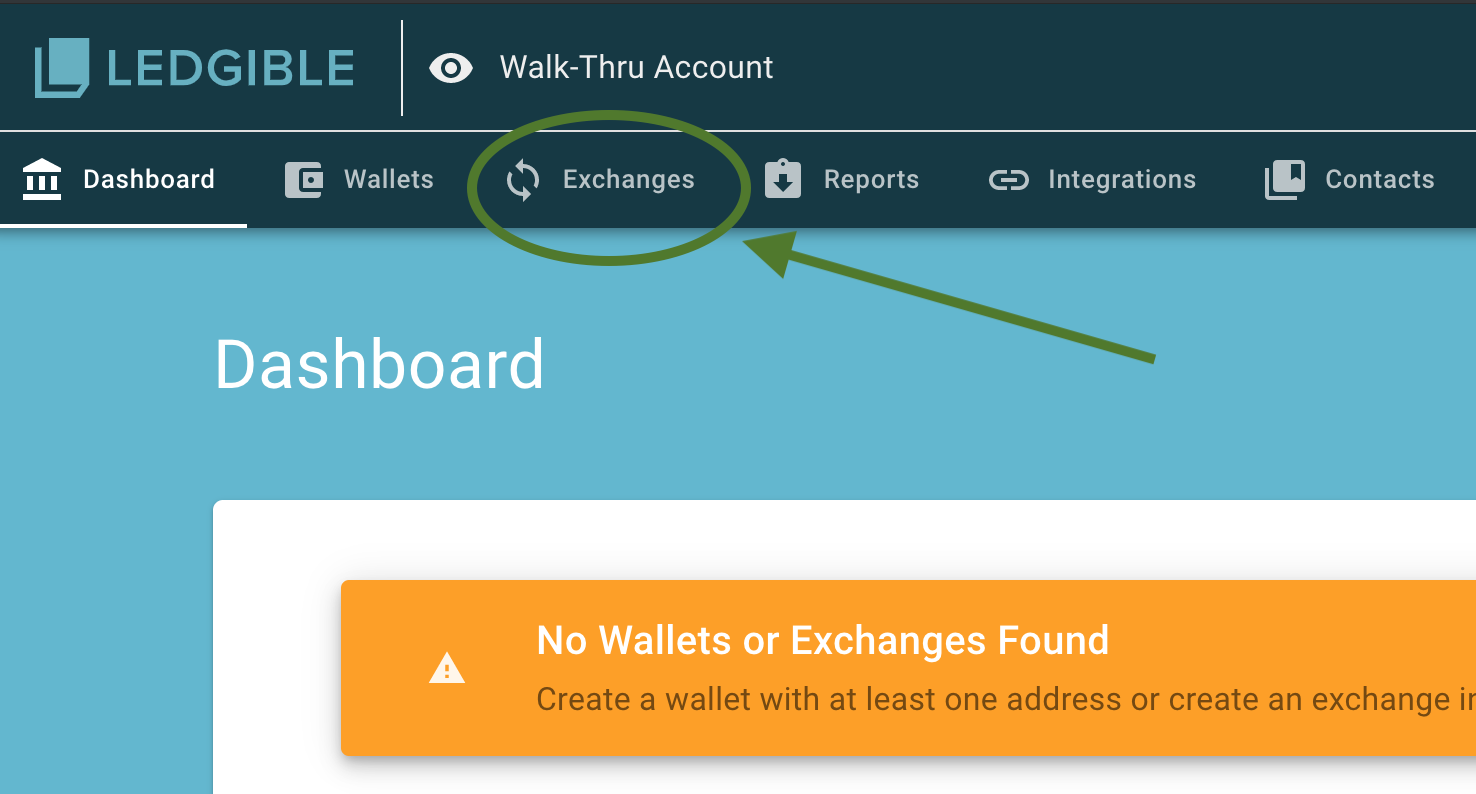 2. On the Exchanges tab, click either the Plus (+) button at the top of the page or the Add Exchange button in the center of the page to begin adding a new exchange integration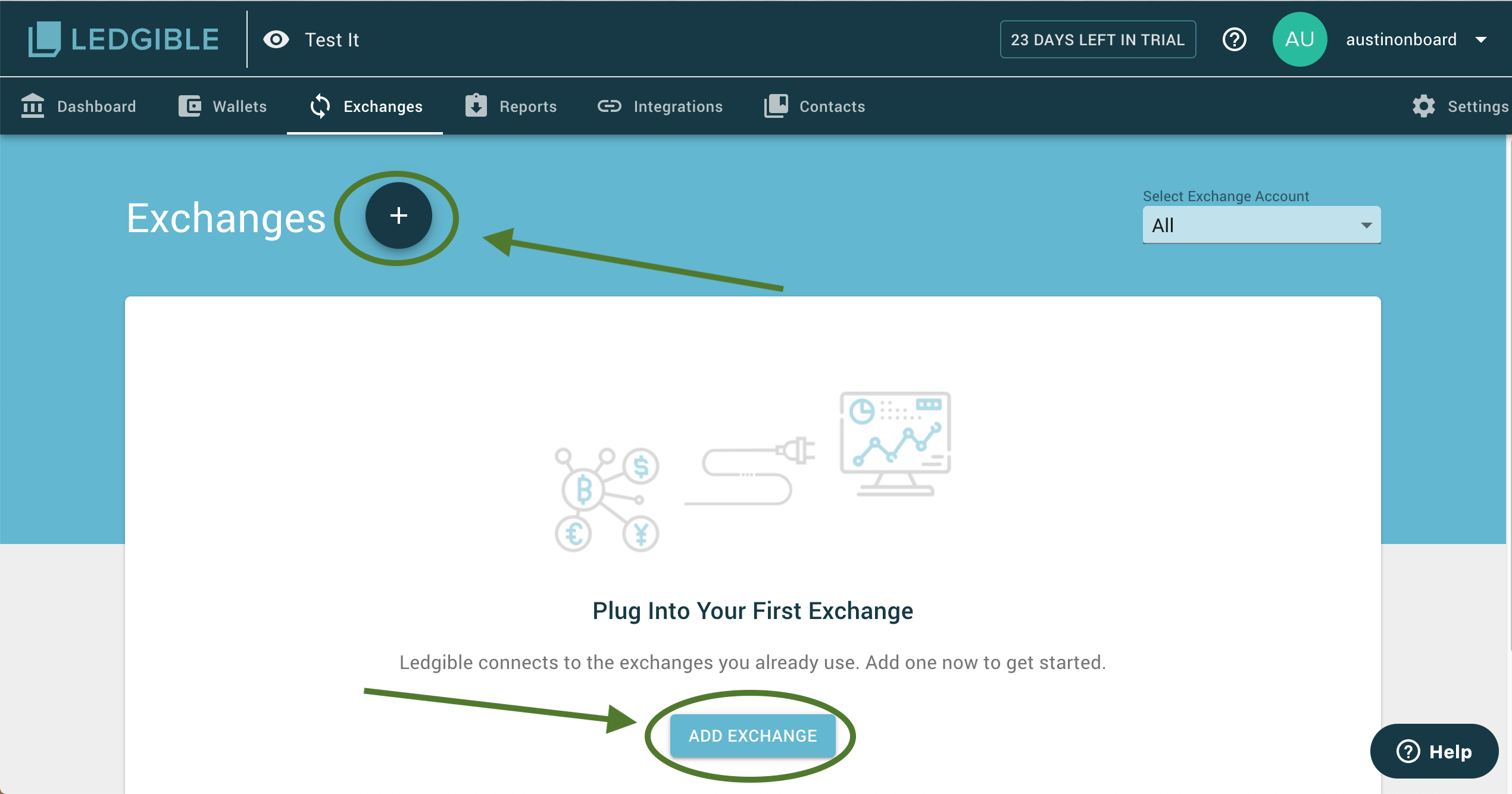 3. On the form that pops up, use the dropdown menu to select the Kraken option
4. Once Kraken is selected, the form will display instructions for retrieving credentials to set up secure integration with Ledgible. To expand these instructions, click the arrow (v) icon on the right, just below Enter Credentials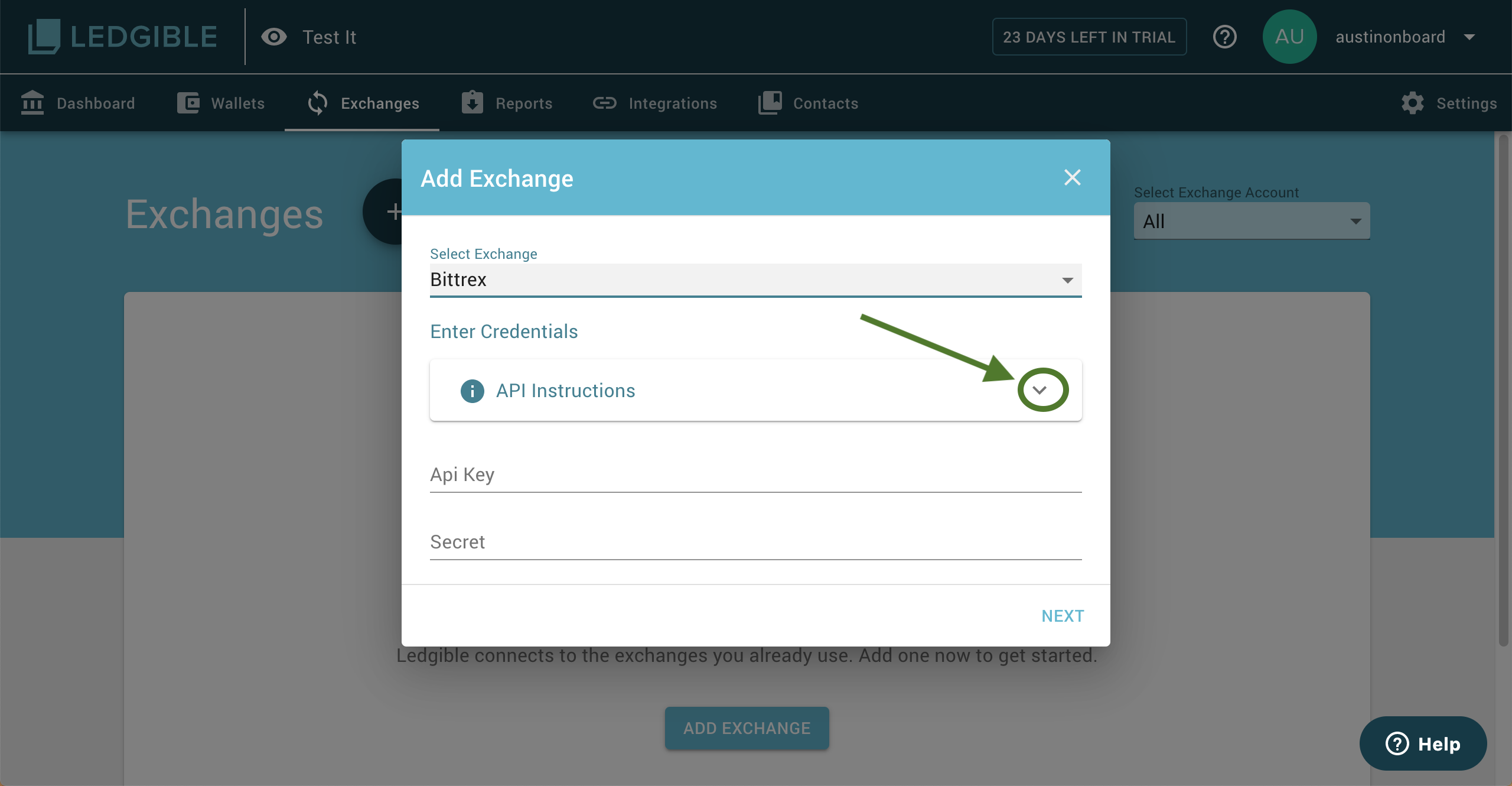 The form will expand to provide detailed steps for creating or retrieving the API key and Private Key information you need from Kraken
5. Set up the credentials as indicated by the instructions, and enter them into the Api Key and Private Key fields on the form. When you're ready, click the Next button on the bottom right of the form.
6. On the next page, enter a name that will allow you to recognize your exchange connection in the dashboard and in reports. When you're ready, click the Create button to finish creating the exchange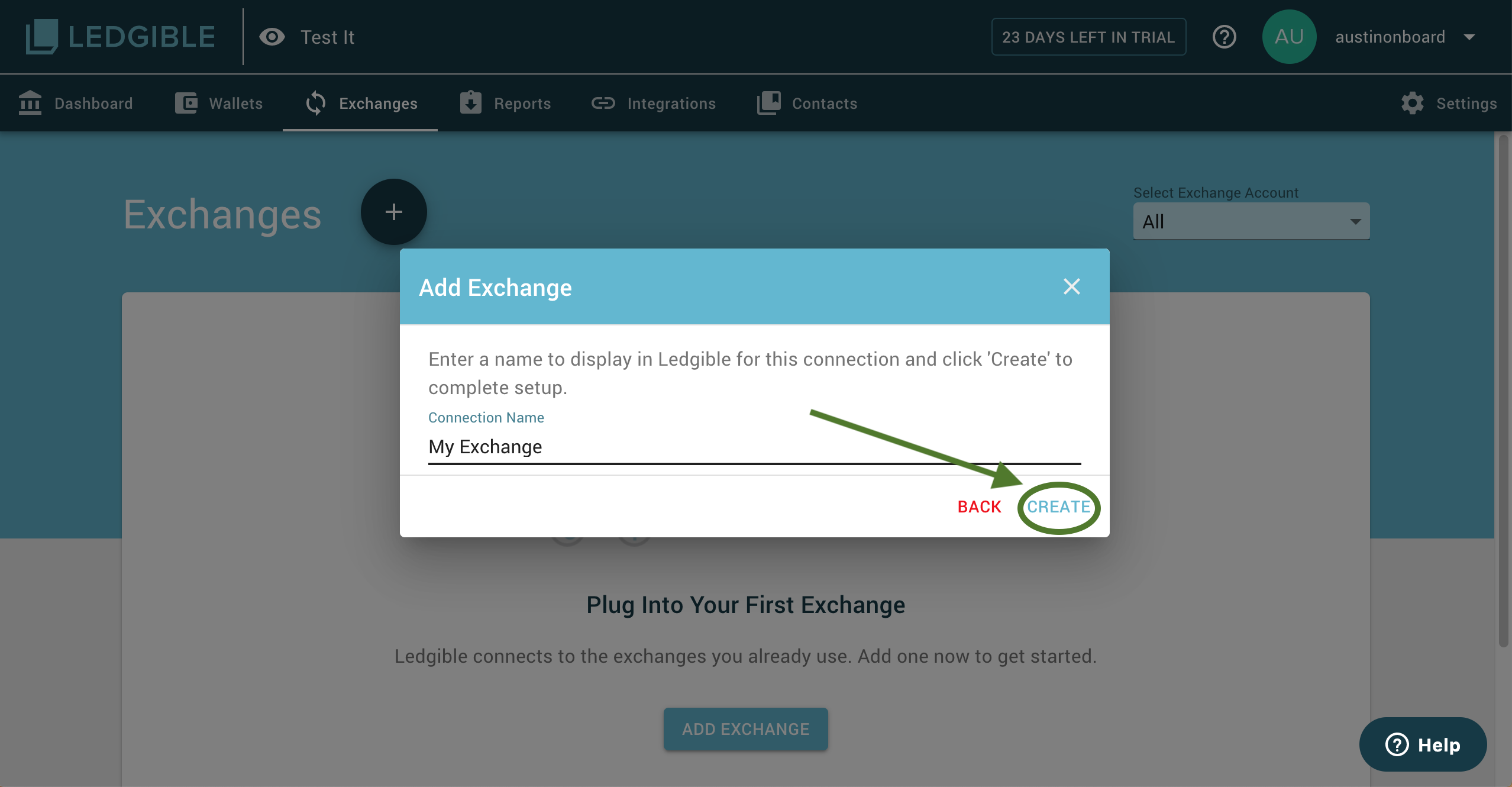 7. The page will refresh, and you'll see a tile on the exchange dashboard for the new Kraken connection you've set up.
8. Click the tile to be taken into the exchange detail page. Here you can see the balance and valuation of the assets you currently hold at the exchange. A few recent orders are displayed as well.